Ryan Pearce: 2018 Outstanding Youth Award Winner – Brighton Civic Awards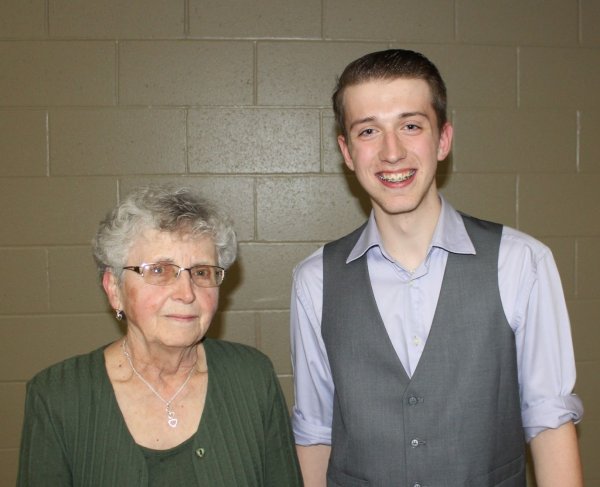 Nancy Sutton, Friends of Presqu'ile Volunteer Coordinator with Ryan Pearce, Friends volunteer and winner of the Outstanding Youth category of the 2018 Brighton Civic Awards. Photo courtesy of Brighton Independent.
The Friends of Presqu'ile Park are delighted to announce that our own Ryan Pearce has been selected as the Outstanding Youth winner in Brighton's 2018 Civic Awards.
Ryan became a volunteer with the Friends shortly after he emigrated with his family from England. Although he left most of his family behind in England, Ryan feels he has found a second family in the Friends of Presqu'ile Park.
Ryan is energetic, courteous, dependable, hard working and eager, according to the Friends Volunteer Coordinator, Nancy Sutton, who nominated Ryan for this award. Ryan has helped with the weekly summer barbecues, assisted at the Lighthouse Interpretive Centre and on the trails in the Park. He has been at all of our major events including Canada Day, Applefest and Christmas @ Presqu'ile willingly pitching in wherever needed.
Ryan does all of this with a cheerful smile and a can-do attitude. He always goes way beyond what is expected. Ryan is humble about his contributions, saying he simply wanted to help in the community.
Congratulations Ryan, the Friends of Presqu'ile Park are very fortunate that you have chosen to serve with us.