Brighton Holiday Parade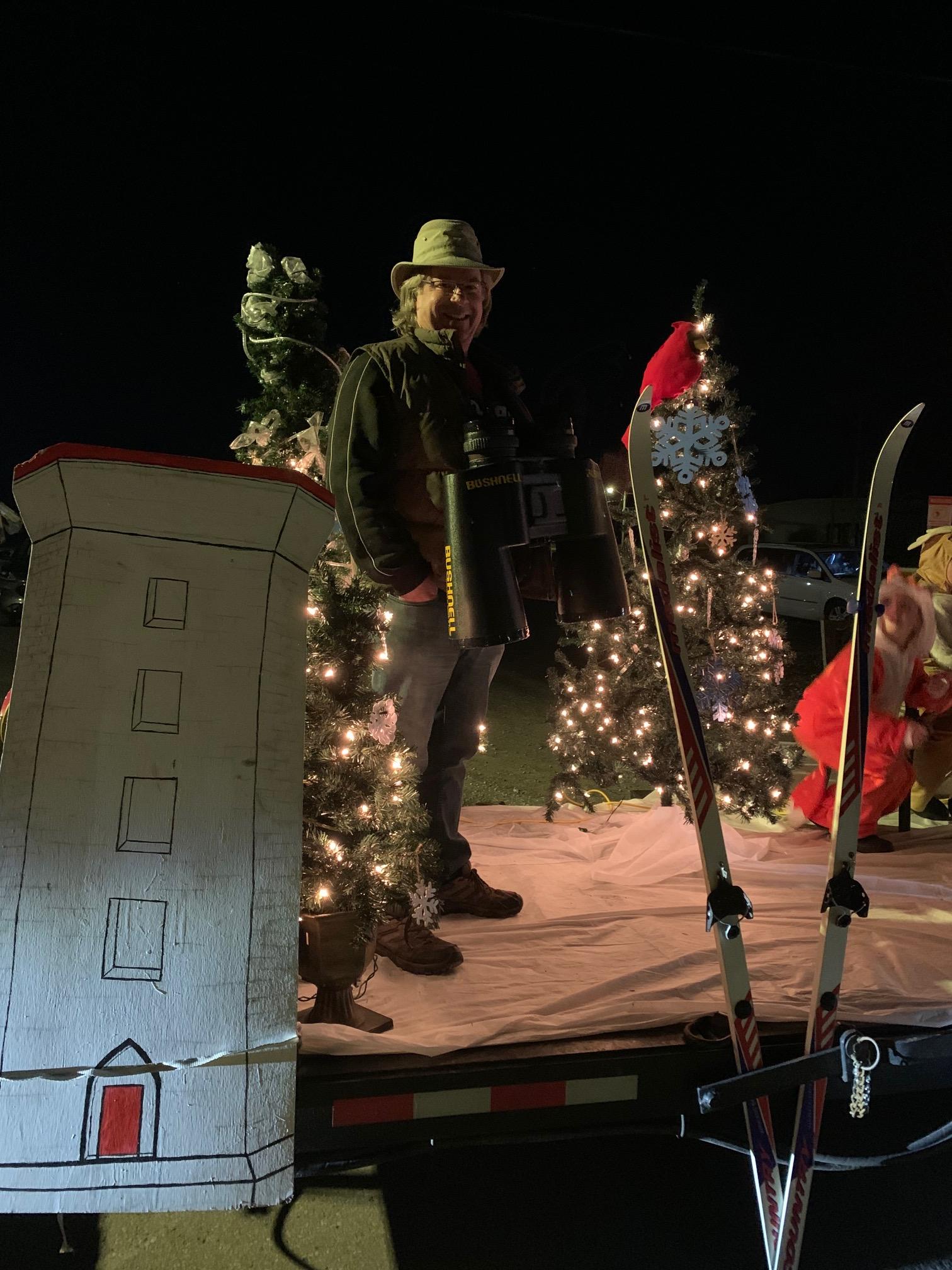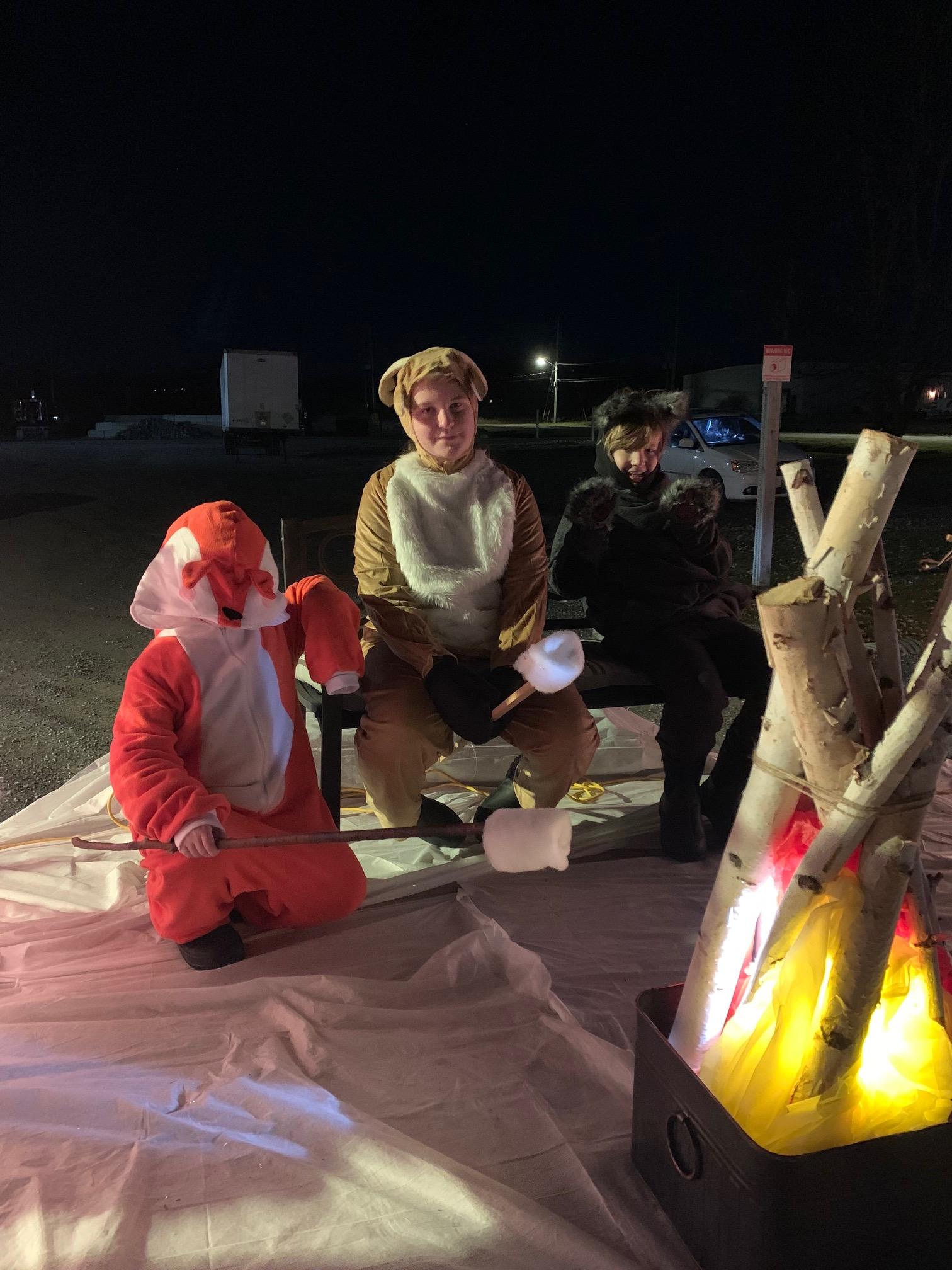 On Friday, November 19, we participated in Brighton's Holiday Parade.
This was a static parade, allowing viewers to walk or drive by the displays. There was a steady stream of traffic for the full 2 hours.
The Friends of Presqu'ile Park float featured a tourist looking for animals in a wintery park scene. The comically large binoculars helped him spot a deer, a fox, a coyote, and a mallard duck! Do you remember Marsha the duck from our boardwalk fundraising campaign in the late 2000's? Kids were delighted by the dancing duck and adults were appreciative of the Friends and the Park being represented at this community event.
Thank you to the McClintock family for building the display and representing us at the event!