Common Terns are Back!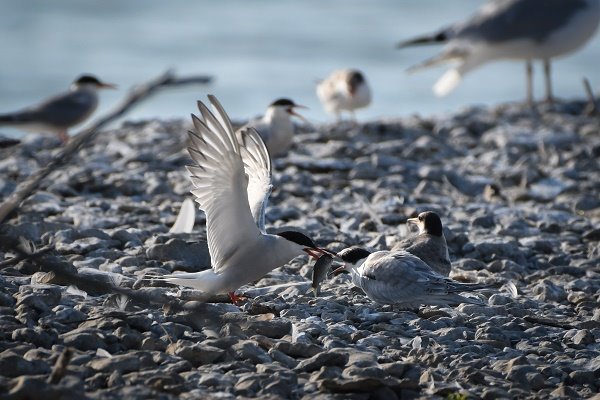 The common terns have once again returned to Presqu'ile to nest for the 2021 season. The terns first tried to establish nests on High Bluff Island, but predators were a problem. The terns then moved to Gull Island.
Gull Island was their former home, this seems to be their preference for now; so, the Park Staff built and monitored a new protective grid for the terns at their new location. Nests were successfully established under the protection of the grids. It appears that a significant number of terns were successfully hatched and have now fledged. Early in the month there were still 12 active nests within the grid.
Staff were hired by the Friends to band the birds; this process is now complete. A more detailed report on the 2021 nesting season will be available in the fall.