',,,,it was awesome'
Through rain and shine our Kids 'n Nature campers were all smiles and ready to explore the incredible biodiversity Presqu'ile Provincial Park has to offer.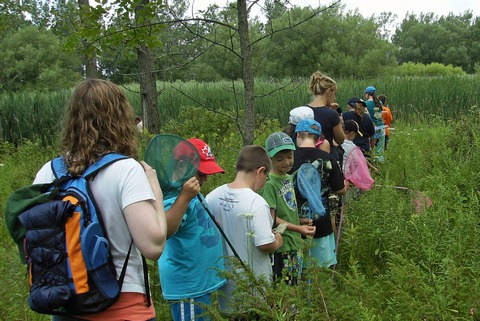 Photo MNR
Our eager day-campers visited the forest, marsh, meadow, lake, beaches, and dunes habitats with stop-overs at the Nature Centre and the Park's historic Lighthouse.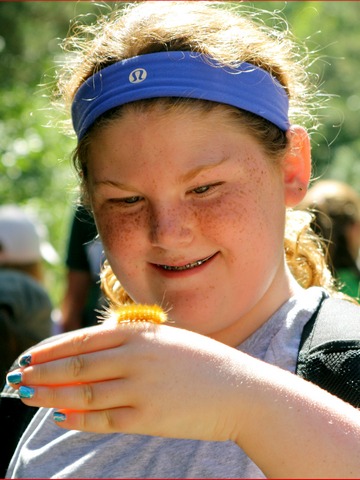 Photo Sue Careless
Each day campers were introduced to a different habitat and the living things within it. They caught critters everywhere we went and were delighted to hear that they could help contribute to the Nature Centre, by either adding to the species list or feeding species that were already there.
Besides catching critters, campers loved their swim time on Wednesday and Thursday afternoon as well as all the games and crafts that they did.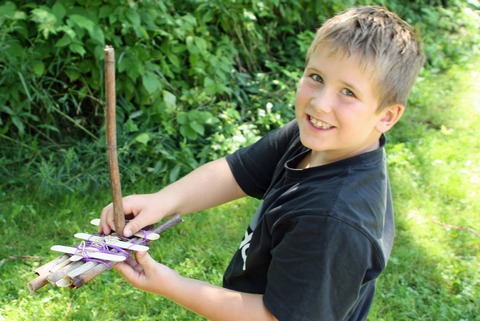 Photo Sue Careless
While exploring, and having a blast, the campers definitely learned a lot about nature and the ecosystems that surround them. ?I learned about things in the forest, about many different habitats and ecosystems, and what animals lived there', said an older August camper. Another camper said, ?I learned a lot about plants, animals, insects, fossils, and sand dunes.'
By freely exploring their surroundings, playing games, and interacting with each other, the campers learned enough about nature to become their families' very own nature experts; ?she is enjoying the camp and comes home each afternoon with new interesting bits of information', said a camper's parent.
The pilot Kids 'n Nature Summer Camp ran July 18 ? 22 and August 8 ? 12, with 8 and 21 campers respectively. For more information about our Summer Camps, you can check out the website http://www.friendsofpresquile.ca/or email kidsn.nature@hotmail.com.
From the mouth of an experienced camper, ?Camp was really fun and you get to learn a lot about nature. We got to spend all week outside and played lots of cool games.'
Brittany Ashton,
2011 Kids ?n Nature Interpreter