Presqu'ile to You Summer 2019
I am pleased to announce that the first year of our new outreach program Presqu'ile to You has been a big success. We worked alongside Presqu'ile's Discovery Team to enrich the experiences of visitors coming into the park, as well as community members wishing to learn more about Presqu'ile, and all the park represents. Overall through this new program we were able to facilitate over 650 people exploring, connecting and volunteering.
The Explore component of the program, geared at facilitating groups coming into the park, was utilized by many. Some of the groups who came into the park under this program were: Quinte West Camp, Cobourg Community Centre Survivor Camp, and Northumberland EarlyON Centres. Each of these groups received programing that was targeted to their age range, group size and interests/ discovery goals.
"Thank you for the wonderful program that was offered to EarlyON families at Presqu'ile. The feedback I received from the educators and parents has been nothing but positive." – Lisa Smith, Early Years Coordinator.
The Connect component of the program, geared at bringing Presqu'ile related programing out into the community, was equally well received. The largest success in this category came in the form of weekly presentations at the Brighton Public Library, which saw a total of 251 attendants over the course of the summer. The Brighton Library was also given two Nature Exploration Backpacks which contained materials to help anyone enjoy a day in the park, including a park pass. Other groups who took advantage of this components include: the Cramahe Township Public Library, Multiple EarlyON Centres, YMCA Camps, the Brighton Children's Centre, and more.
The Volunteer component was geared at mentoring youth (12-16 years old) who were interested in volunteering at the park. In its first year a strong framework was developed for this component, such that in coming years even more youth will be able to participate. This program helped youth to develop employment skills, learn about Presqu'ile's nature and history, meet new people, and have fun.
"I've had an amazing time this summer, thank you so much for this opportunity…I can't wait to see you again next summer!" Thalia Kowal, Youth Volunteer.
Overall Presqu'ile to You had a great first year and we can't wait to continue to grow together with our community.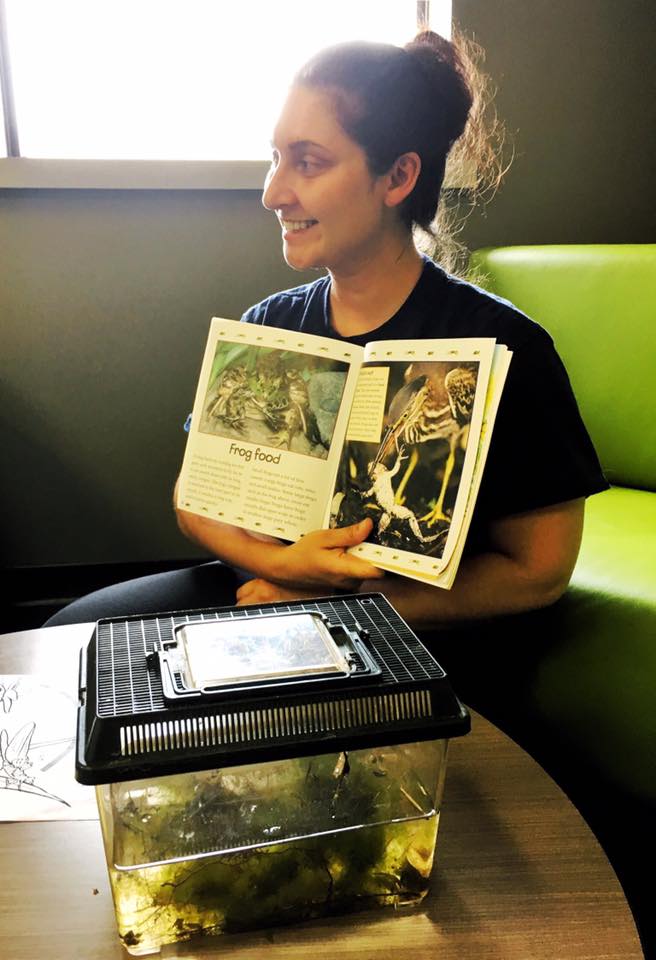 Bella at the Brighton Public Library talking to kids about frogs and life cycles.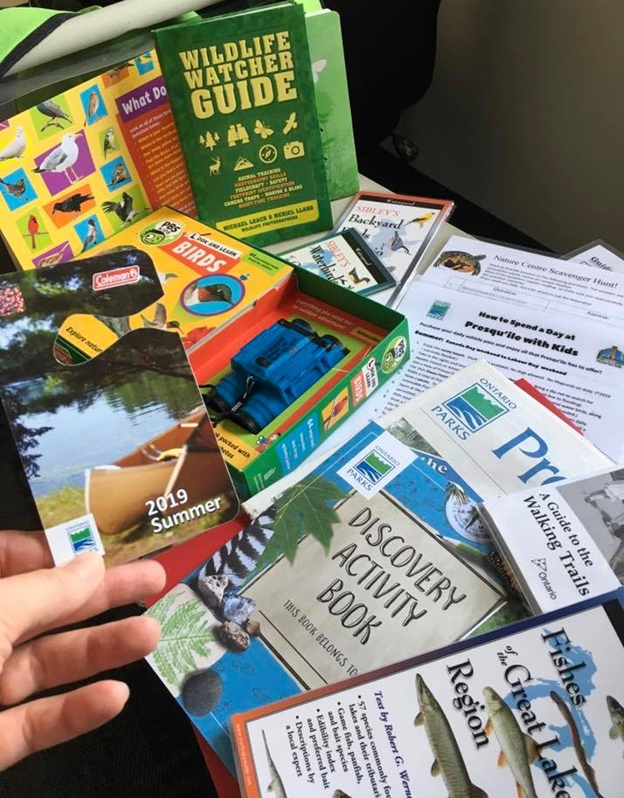 Nature Exploration Backpack