News Archives
Choose from the drop down menu on the bottom right of this page for news articles from the following categories:
News from the Park and the Friends
Ecology
Raffle Winners
Click on "FULL STORY... " at the bottom of the article preview to see the entire article.
Click on "BACK TO NEWS" to return to the archives. Happy reading!
---
POSTED |
May 19, 2020 - Janine McClintock
New Facebook Page for the Friends of Presqu'ile
May 19, 2020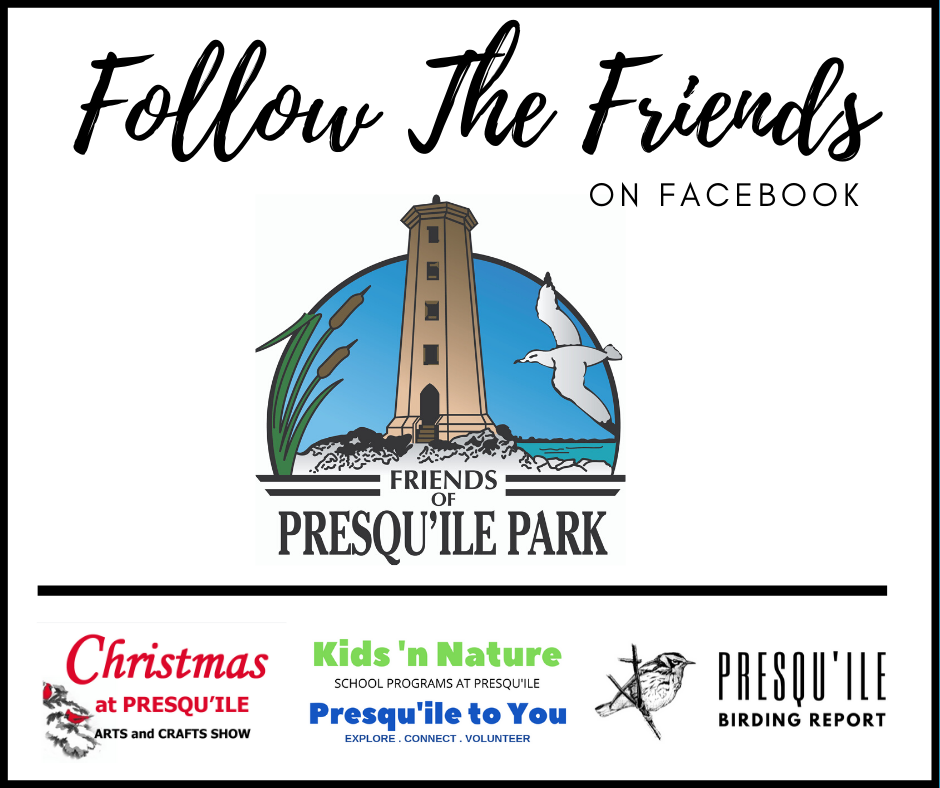 Today the Friends of Presqu'ile launched our own Facebook page. You can find it by clicking here: @FriendsofPresquile.
We are excited to be able to connect with our supporters and gain new supporters through social media.
Upcoming events and volunteer accomplishments will be shared, as well as links to our website's weekly Birding Report and NewsRoom.
Follow us on Facebook to keep up to date on Friends activities. See you online!