POSTED |
October 11, 2020
Board welcomes new directors for 2020
The Friends of Presqu'ile Park recently held elections for the Board of Directors. Four members of the Board are continuing into a subsequent year in their terms. They are: Linda Alkenbrack, Doreen Cable, Donal Gray and Larry Paradis.
Three new Directors were elected at the AGM; they are Christine McIvor, Lori Cater, and Wayne Meyers. Also, former Director Phil Mcrae has returned to the board for another term after a year off. Read more about these Directors below:
Lori Cater
Lori has over 25 years of experience in Human Resources Management. She has been a long-time employee of Cameco Corporation; she enjoys it so much; she plans to stay on for more! Lori resides in Port Hope.
In addition to her HR experience, Lori has also been involved in planning many special events and Employee Fund Raising campaigns. She is a former director of the United Way and a former a member of their Community Funding Committee.
Lori enjoys camping and photography in her spare time. She is keen to help out the Friends in any way she possibly can. She will serve as a Director-at-large.
Christine McIvor
Chris is the new Board Chair for the Friends. She brings extensive experience in fund-raising and managing non-profit organizations to the organization. She has worked in Arts Administration for a Symphony association, the National ballet School and Arts Etobicoke. She currently serves as a Returning Officer for Elections Ontario.
Chris has served on the Board of Directors of Theatre Ontario and the Canadian Parks and Recreation Association. Her first involvement with the friends was as a volunteer at Christmas @ Presqu'ile.
Chris resides in Quinte West with her husband Bjorn. They are avid campers, day trippers and award-winning amateur photographers.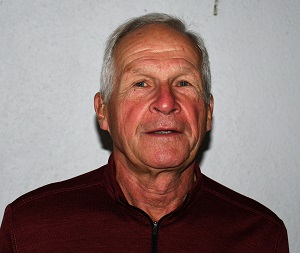 Phil McRae
Phil is returning to the Board of the Friends to act as the Chair of Environmental Initiatives, a post he formerly held for six years.
Phil resides in Oshawa; but is a life-long cottager at Presqu'ile. He is retired from a long career with General Motors. He is also a member of the first graduating class from Trent University.
In addition to his long volunteer service to the Friends, Phil is a former director of the Oshawa Kinsman Club. He currently serves as the leader of SOS (seniors on Spokes) Bicycle Group.
Welcome back, Phil!
Wayne Myers
Wayne has over 35 years of experience in the finance field. He served as Comptroller for a large trucking firm in the Trenton area.
Wayne has volunteered at Christmas @ Presqu'ile and also assisted the Friends' treasurer with banking duties. Wayne will serve as a Director-at-large.
Wayne is a life- long Presqu'ile Park visitor. He and his wife and family are regular campers at the Park, often spending most of the summer.