News Archives
Choose from the drop down menu on the bottom right of this page for news articles from the following categories:
News from the Park and the Friends
Ecology
Raffle Winners
Click on "FULL STORY... " at the bottom of the article preview to see the entire article.
Click on "BACK TO NEWS" to return to the archives. Happy reading!
---
POSTED |
October 12, 2012 - Pete Alker
2012 Raffle Winner
The eagerly awaited draw took place on Sunday, Oct 7 to find the winner of our Mountain Bike and Camping Package Raffle.
Life member Don Boucher, ably assisted by Oliver, made the draw at the Lighthouse Interpretive Centre.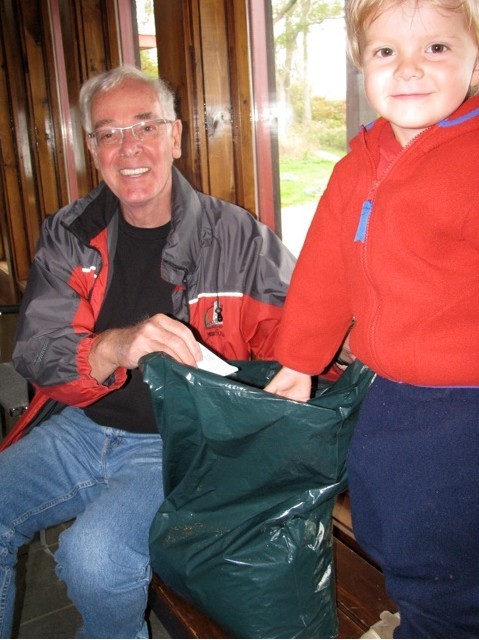 The lucky winner is L VanDusen, of Brighton, which lead to some conversation between Lynda and Lorne as to whose $10 had paid for the ticket. I think Lynda won. Having recently sold the family cottage she also commented that "most people trade down at some point but the two man mountain tent from MEC was going to be a squeeze".
They will enjoy bug free and safe cycling in the Park with a box of OFF products and a helmet from Tri & Run Sports, of Trenton.