News Archives
Choose from the drop down menu on the bottom right of this page for news articles from the following categories:
News from the Park and the Friends
Ecology
Raffle Winners
Click on "FULL STORY... " at the bottom of the article preview to see the entire article.
Click on "BACK TO NEWS" to return to the archives. Happy reading!
---
POSTED |
October 28, 2013
Annual Raffle
The Friends of Presqu'ile Park's 2013 RAFFLE
This year's raffle prize was a ClearWater Design Inuvik Kayak, complete with paddle, safety kit, and personal flotation device
Our congratulations to Janis Bragg of Wasaga Beach, who was very surprised to hear she was the proud owner of a new Kayak.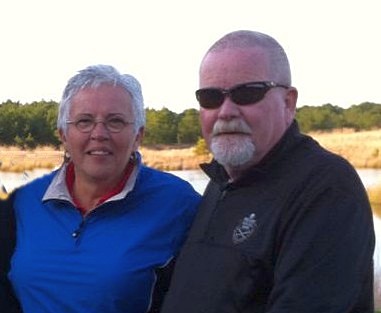 (shown above with her husband, Ron).
The winning ticket was drawn at the Lighthouse Interpretive Centre on Sunday, 13 October, 2013.
Proceeds support The Friends' projects in Presqu'ile Park.