News Archives
Choose from the drop down menu on the bottom right of this page for news articles from the following categories:
News from the Park and the Friends
Ecology
Raffle Winners
Click on "FULL STORY... " at the bottom of the article preview to see the entire article.
Click on "BACK TO NEWS" to return to the archives. Happy reading!
---
POSTED |
November 19, 2014
Christmas at Presqu'ile Lucky Draw Winner
Christmas at PRESQU'ILE
ARTS and CRAFTS SHOW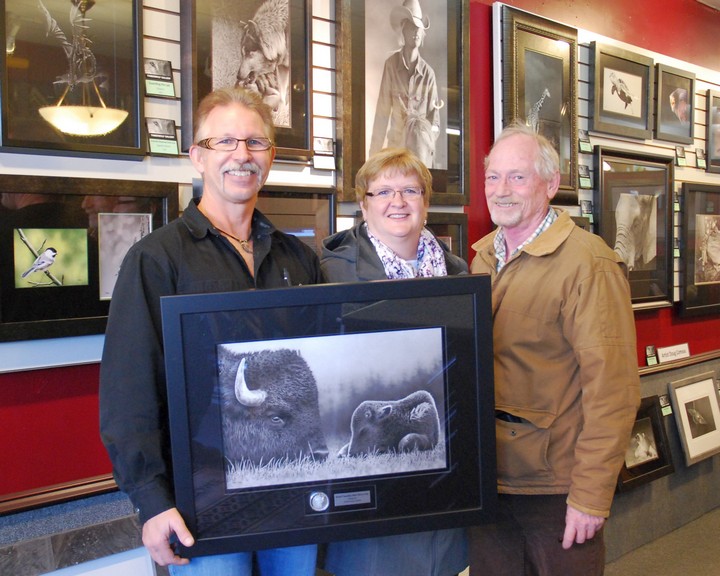 Doug Comeau presents the prize to Heather and Dale Dingwall Photo: P Alker
Congratulations to the Lucky Draw winner:
Heather Dingwall, Cobourg

Bison Print and embedded Silver $20 Mint Coin, by Doug Comeau
Click here for more information
All proceeds from the Show and our Raffles go towards
The Friends' projects in Presqu'ile Provincial Park.