Wednesday, March 14, 2012
A Careless
It was to be a Soup Hike like no other! When, over the last 10 years, have we walked out in a February with snowdrops blooming and grass greening? When, might shorts rather than snow boots, be required? SoupHike 2012 promised to be a challenge as we traditionally talk of discovering ice formations on the shore and "life in the dead of winter?.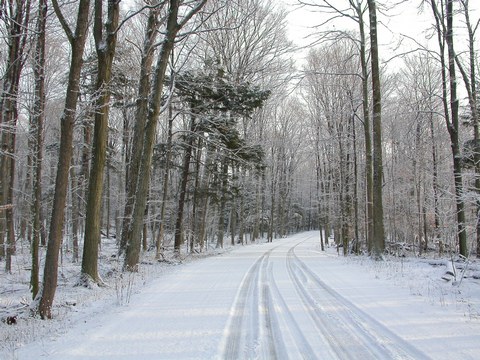 ?xml:namespace>

A Careless

?xml:namespace>

Mother Nature did not disappoint: all morning there was a blizzard that covered all greenness and laced every tree bough. True PQP winter! And we discovered Chickadees that would feed out of your hand, perch on your head, and a grouse that was prepared to be friendly ?for food?!
J Brubacher
Birch twigs that smelled like wintergreen gum [samples provided] and deer droppings that looked close to Glossette raisins ? samples provided [of the latter!]. Thirty people trekked our lovely Day Use area and retired to the LIC for an exotic choice of soups [handmade by the Superintendent and his wife] and an animated PowerPoint presentation, by leader Phil Careless, on Presqu?ile in its Winters and soon-to-be Spring.
NatureWorks workshops are one-day courses for the Naturally Curious! Click HERE to learn of our Spring and Fall offerings!