Saturday, May 21, 2011
The first day of Warblers and Whimbrel Weekend was the nicest weather we have had all year. Great for getting out and looking for birds. The lighthouse at dawn is a lovely place to be at any time, but this time of year the air is alive with both bird song and flitting birds.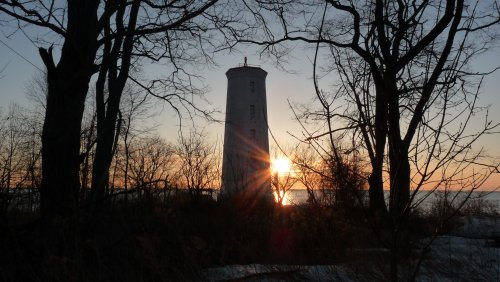 Most conspious today were the resident birds. There are at least 5 Baltimore Oriole nests being built within sight of the lighthouse. These bright orange and black birds are hard to miss. Also nesting in the area are Yellow Warbler, Grey Catbird, Song Sparrows, Orchard Orioles and Redstarts - all singing loudly.


A few migrants were noted, including Blackpoll Warblers and Tennessee Warblers, both of which have distincive songs - easy to hear, harder to find. In total 12 species of warblers were "detected" on the morning walk - some only heard. Lots of other colourful birds, including a pair of Rose-breasted Grosbeaks were also seen.