Thursday, September 26, 2013
SEPTEMBER SAUNTERS
Walking the trails at Presqu'ile through September is one of my favorite times with crisp breezes and crunchy leaves underfoot. I love the quiet of the park with fewer visitors, however nature manages to make up for it with a flurry of migrations, vibrant autumn foliage and splashes of late blooming wildflowers.
The absence of the Monarch Butterfly this year has been felt by many enthusiasts of the species. You have to search long and hard for the bright orange and black butterfly, however on a recent visit I did managed to find thirty-six. And while I have been disappointed with the absence of some of my favorite butterflies this summer, the sighting of Giant Swallowtail Caterpillars has been a photo opportunity I have thoroughly enjoyed.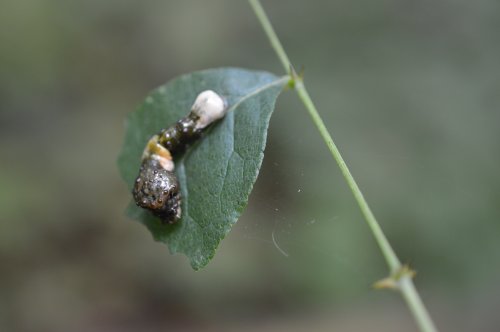 These unusual looking caterpillars remind everyone of "bird poop" on a branch. And, when startled a horn-like organ pops out of their head called an "osmeterium", which releases quite the nastiest smell which I found out first hand last week.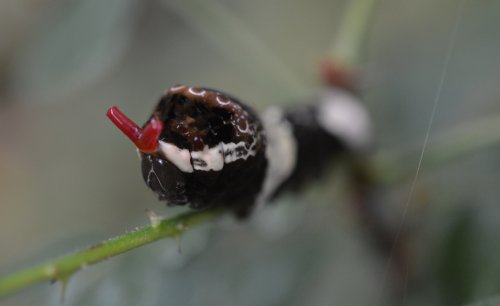 The annual fall migration of birds is in full swing at Presqu'ile with the precise V formations of Canada Geese overhead, groups of loudly squawking Blue Jays, and Northern Flickers flying from tree trunk to tree trunk. Walking along the beach trail last week, small clusters of Warblers danced in amongst the small shrubs and bushes. It can be confusing to an amateur birder like myself to identify Warblers especially as so many are similar in appearance with soft yellows and olive coloring. My dilemma is do I grab the binoculars and try and get a closer look or grab the camera so that I have an image to refer to when checking out my Peterson's Guide back at home. After my walk last week,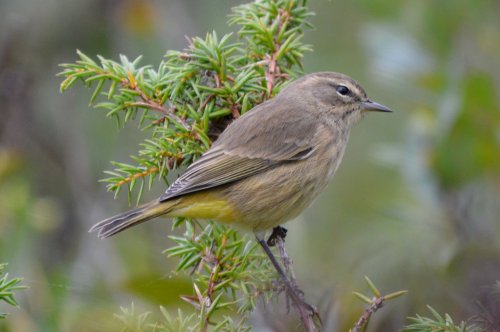 Park staff were able to help me identify Palm Warblers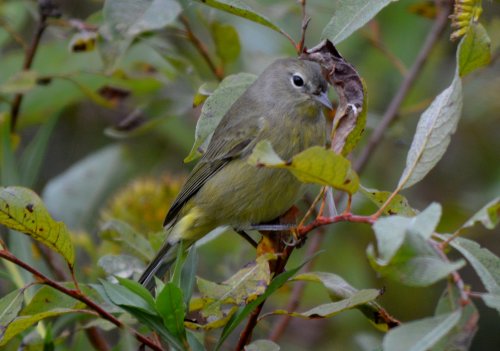 and an Orange-crested Warbler, both new species to me, from photographs that I provided.
I love walking along the shoreline of Beach Three and I'm always careful not to wander into the restricted nesting areas. Luckily I had on my rubber boots because I sunk almost up to the tops within seconds after stepping onto the thick green muck at the edge of the shore!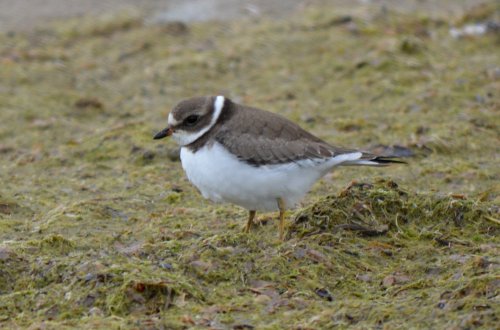 No wonder the Semipalmated Plover, that walked right by me as I was attempting to pull myself out, enjoys grubbing around the shoreline for a tasty treat. A piece of beautifully marked driftwood caught my attention. Upon closer inspection what I thought was perhaps debris turned out to be dozens of ladybeetles all snuggled together, I would image to keep warm. How they all managed to find this one piece of wood in the middle of the beach is beyond me.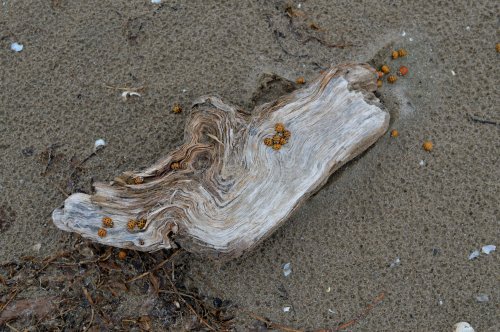 There appeared to be several varieties and I am still researching to find out what types. Presqu'ile has stunning fall flowers from the blue tinted Fringed Gentian, to the delicately striped white Grass-of-Parnassus and vivid yellow Bur Marigold.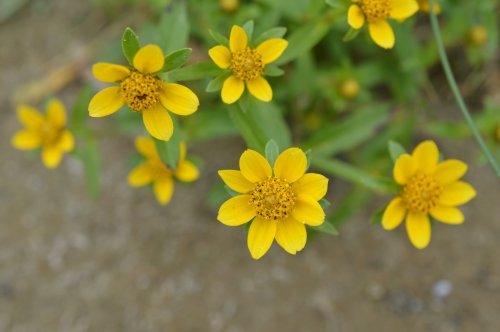 Due to the cool weather on my last visit to the park, all of the Bumblebees gathering nectar were sluggish and very easy to photograph up close. I loved how the yellow pollen was sprinkled all over their bodies. As I continued the last leg of my walk a two foot long Garter Snake was curled up on a wooden pallet just soaking up what little sun there was and seemed oblivious to the small Meadowhawk Dragonflies that were flitting around his space.
Next time I come to the park I will be sure to check out the bright orange, red and yellow Waxcap Fungi that are sure to be scattered across the forest floor at this time of year. And, as always, look forward to new discoveries to share.