Wednesday, August 13, 2014
There were about 20 people that stopped to see me at work at the Cow Pasture area today. A fellow painted with me, it was his first time.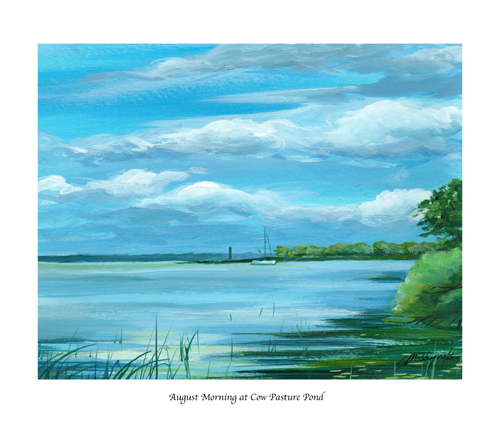 It was kind of windy there, but the colours in the sky and water and the family of swans were a big bonus!
Loved it!