| | | | | | | |
| --- | --- | --- | --- | --- | --- | --- |
| Sunday | Monday | Tuesday | Wednesday | Thursday | Friday | Saturday |
| | | | | | | |
| | | | | | | |
| | | | | | | |
| | | | | | | |
| | | | | | | |
Kids' n Nature Summer Camp Registration Calendar
Information about our 2017 camps can be found below.
Online registration is now OPEN!
How to Register and Pay By CREDIT CARD:
Look at our calendar above and use the arrows to get to July or August. Within the calendar, click on the name of the camp week you want. A pop up message will tell you if there is space available. If there is space available, you will be asked to enter some basic information about the child you would like to register. You can only reserve one spot for one camper at a time.
Payment can be made online OR you can mail us a cheque or money order.
Once a spot has been reserved, you will receive an email with instructions on how to complete the PERSONAL INFORMATION FORM and how to provide PROOF OF AGE.
IF your camper has NOT attended our camp before, you must send us PROOF OF AGE (copy of birth certificate or health card) within 2 weeks of registering. Failure to do so will result in the release of your camp spot.
How to Register and Pay by CHEQUE:
Click here to download our registration form.
Mail the completed form, cheque/money order and proof of age (black and white copy of health card or birth certificate) to the address below
Friends of Presqu'ile Park Box 1442 Brighton, ON K0K 1H0
How will I know I have successfully registered?
You will receive an email once you have filled in our registration form and submitted payment, confirming it has been received.
You will also receive an email once you have completed your Personal Information Form.
---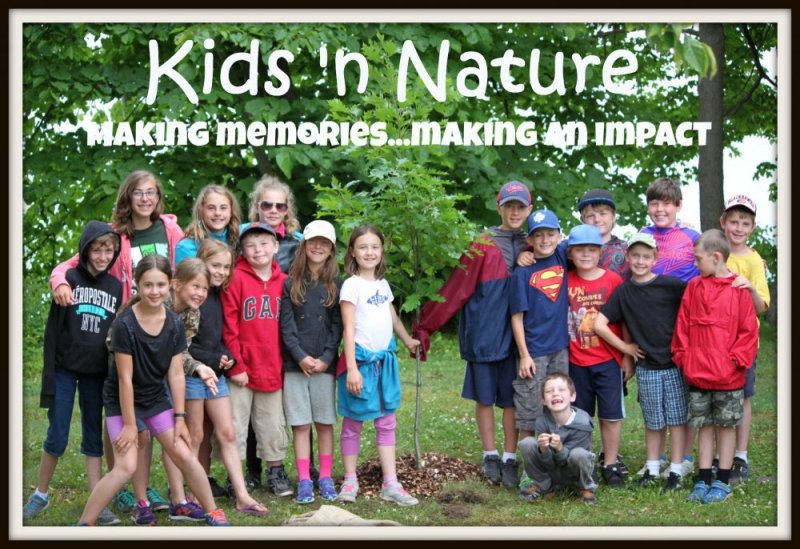 Kids' n Nature Summer Day Camps
In 2017, we offer 4 five-day Nature and Outdoor Adventure Camps, Monday to Friday, from 8:30 am to 4:30 pm, for 8- to 14-year-old boys and girls.
July 17 to 21: Treasure Island
Land ho! Experience Presqu'ile through the eyes of the infamous Pirate Bill Johnson who knew these waters like no other. Hone your map reading skills and bring your finest telescope to help search for hidden treasure as we take the plunge into Presqu'ile's exciting naval history.
July 31 to August 3: Lilypad Leapers
A 'ribbeting' week awaits as you explore Presqu'ile's aquatic habitats to learn all about the plants and animals that live there. Catch a tadpole in the marsh, then cool yourself off in the lake while learning all about lifecycles and how everything is connected.
August 14 to 18: Animal Planet
Prepare to be amazed as you discover, learn, and get up close and personal with the creatures all around you! Immerse yourself in the sounds of the forest or make a splash in the marsh, just make sure to remember your rubber boots. Let's get wild!
August 21 to 25: Presqu'ile Olympics
Swim, hop, or leap to compete to be Presqu'ile's top athlete. On your journey to the podium learn how animals struggle against each other for the resources they need to survive.
---
A limited number of 12- to 14-year-olds are accepted for each camp on a 'first come, first served' basis.
Cost of the camp is $130 per child per week
For more information, and answers to questions, please contact The Friends of Presqu'ile at kidsn.nature@friendsofpresquile.on.ca .
Click here for our printable 2017 poster