2021 Common Tern Management Report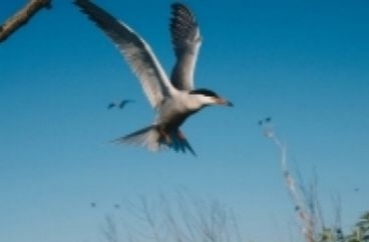 Dear Friends of Presqu'ile Park,
We wanted to briefly report on the 2021 work with Common Terns at Presqu'ile Provincial Park, which was supported, in part, by a Research Grant from the Friends. Data from this year was presented at the Great Lakes Area Working Group on Colonial Waterbirds in October.

In Fall 2020, through financial support from the Friends, Don Tyerman (Presqu'ile's Biodiversity Specialist) and his crew erected two new predator exclusion grids, building on the successful design from summer 2019. This increased the nesting space available on High Bluff Island for Common Terns.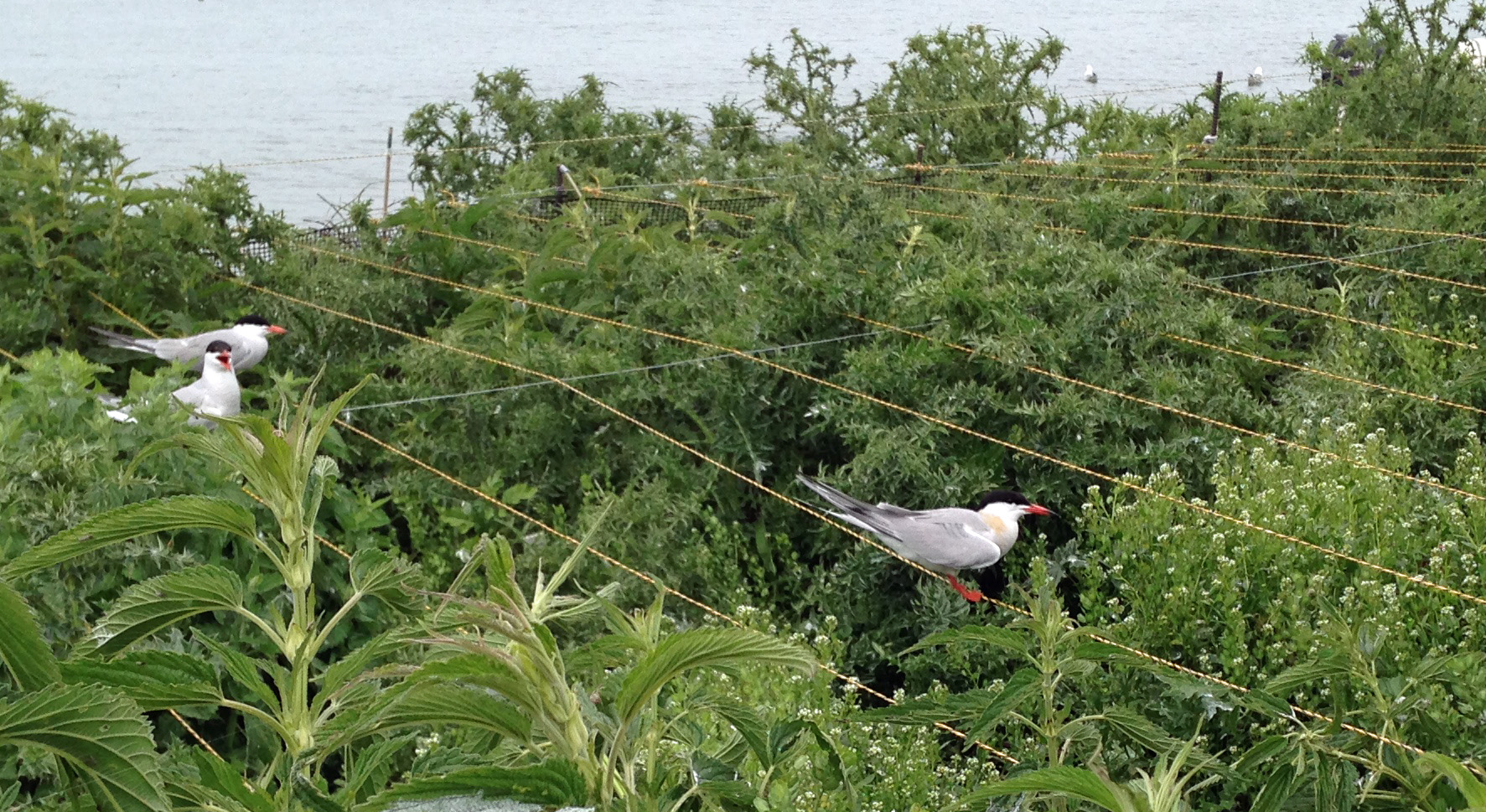 As a result of border restrictions from the pandemic, Don and his crew undertook much of the preseason and early season work in 2021, with us providing equipment and direction during many conference calls. We helped coordinate the work, provided solutions to the various challenges that arose, and hired two banders (Roger Frost and Allyson Parker) who were supported by Friends and assisted the project by banding hatchling Common Terns in June and July. Although we attempted a first research visit in June, we were not allowed across the border. It wasn't until restrictions opened up in July that Steve could visit to help implement tern research and management.

Although we had increased available nesting habitat on High Bluff in 2021, because of the record low water levels in Lake Ontario over the summer, coyotes and racoons easily crossed from the mainland to both islands. Additionally, a peregrine falcon took to visiting High Bluff at regular intervals. This largely kept Common Terns off this island despite their showing interest before the peregrine appeared. Instead, they began nesting at two locations on Gull Island that had been used in previous years. Don and his crew attempted to attract Common Terns to nest in the exclusion grids on High Bluff with use of social attraction, decoys, and vegetation management. However, this was unsuccessful due to the terns having already established on Gull Island and the unusually high degree of predator activity caused by the low water.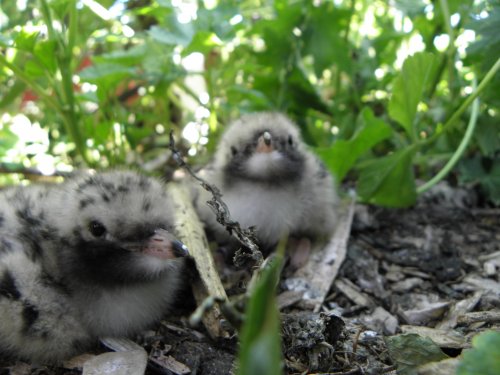 All tern nests initiated on Gull Island were marked and monitored. In addition to the predators observed at High Bluff, trail cameras recorded Black-crowned Night Herons predating tern nests during June and July. A total of 190 Common Tern nests were laid throughout the season but, because we weren't there to recapture adults at nests in June, it is hard to tell how many of these might have been nests that were relayed after being predated earlier in the season. Don's crew erected a predator exclusion grid on Gull Island on 23-24 June, protecting 23 nests. Once protected, these nests successfully produced many chicks that survived to fledging, whereas nests outside the grids were largely unsuccessful, being predated by Black-crowned Night Herons, Herring Gulls, and coyotes.

During his July visit, Steve helped direct management (including remote predator detection, vegetation and exclusion grid optimization), assisted monitoring efforts (recapturing all chicks, and resighting banded fledglings) and advised on the best approaches for the rest of the season and planning for 2022.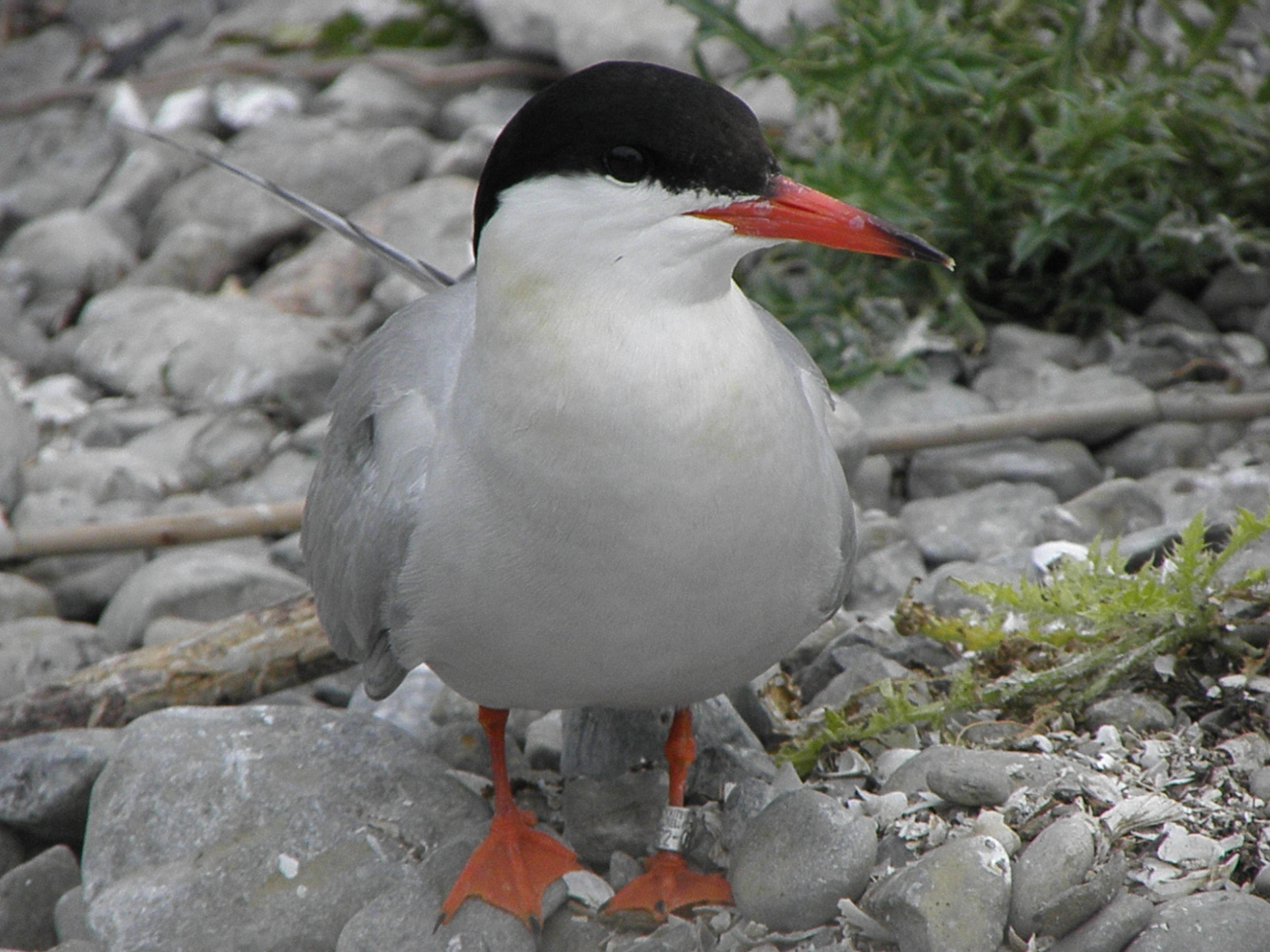 2021 was an unusual year because of the unprecedentedly-low lake levels and increased island access for nest predators. Even so, once our exclusion grid was constructed on Gull Island it provided Common Terns with the protection they required for successful breeding under these challenging conditions. At least 38 chicks successfully fledged from Gull Island in 2021. The extreme water levels, intense competition and predation pressures experienced by Common Terns at Presqu'ile over the last 5 years have made it clear that our predator exclusions are currently vital for successful breeding. While it has not always been possible to ensure that the same areas are used in subsequent years, our latest designs allow quick construction of additional protected areas with minimal disturbance. Breeding numbers have continued to increase on an annual basis since we began using exclusion grids almost 10 years ago, offering hope for this colony and regional restoration in the long-term.

This year, Friends' funds were used to help purchase and construct exclusion grid components and to purchase a GPS logger for monitoring Common Tern use of the park. Because we did not travel as much as originally planned, Friends' funds were used to prepare a new grid that will be available to construct on site wherever terns nest in 2022 and purchase some social attraction equipment to improve our system to lure birds to existing grids. The generous support of the Friends of Presqu'ile was acknowledged at professional forums, including the British Ecological Society's Festival of Ecology in December 2020 and the 40th Annual Meeting of the Great Lakes Area Working Group on Colonial Waterbirds, the 45th Annual Meeting of the Waterbird Society, and the 3rd World Seabird Conference in 2021. Friends' support is also acknowledged in a research article coming out in Archives of Virology.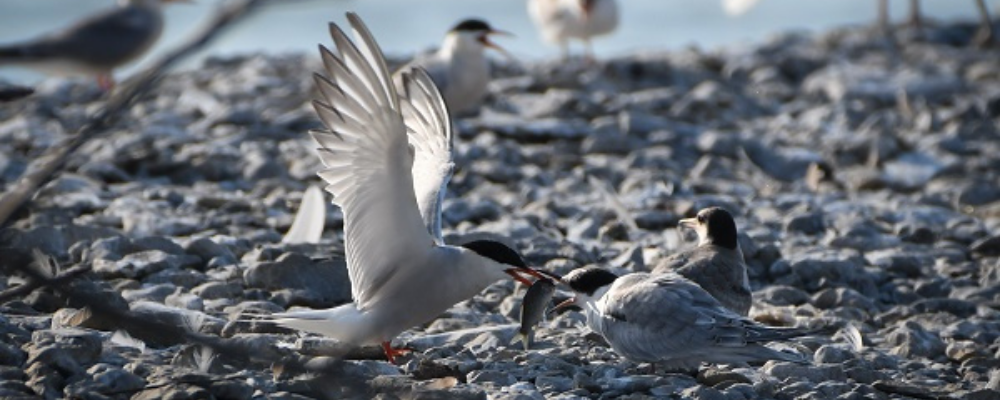 As always, we are very grateful for the support of The Friends for Common Tern research and conservation at Presqu'ile. The additional support for expansion of exclusion grids and hiring banders during summer 2021 underscores the important role The Friends play in conservation efforts at the park and the lifeline this has provided for our work during this pandemic. We are also indebted to Don Tyerman's biodiversity crew and all the staff at Ontario Parks for their continual efforts in conservation and management of Common Terns.
Sincerely,
Jennifer M. Arnold, Ph.D., Professor of Biology, Penn State University
Stephen A. Oswald, Ph.D., Faculty of Biology, Penn State University