2021 Park Information Guide is here!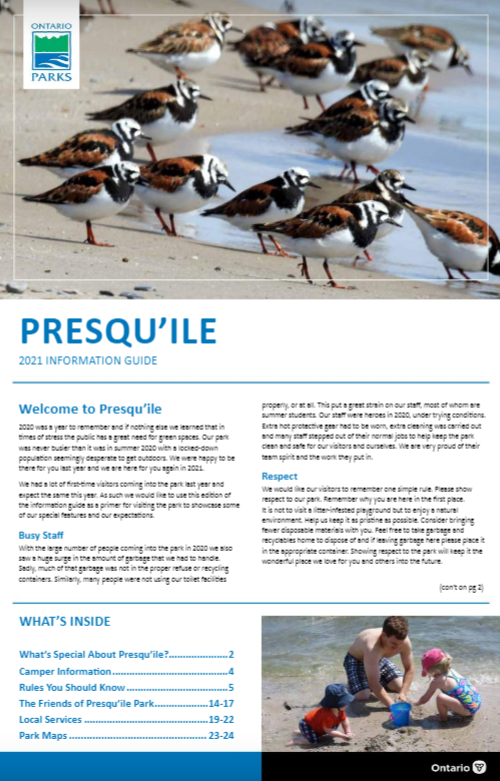 Presqu'ile's annual Information Guide, or "tabloid", is hot off the presses and also available online for your perusal! The publication is full of information about park features and park use. It also features 4 pages about the work of the Friends of Presqu'ile - check out page 17 to find out how our work impacts you as a park user.
Thank you to Brighton's Willow Publishing for their excellent work in producing the guide and making it available to read online!
Thank you to all the businesses that sponsored the production of the guide - we appreciate your support!
Click on this link to read the interactive information guide on Willow Publishing's website: https://issuu.com/willowonline/docs/presqu_ile_pp_info_guide?e=1273932/11686439