Explore and Learn anytime with our Kids ' n Nature Virtual Field Trips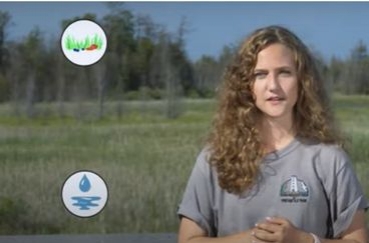 Today is #WorldWetlandsDay! We would like to announce that you can visit Presqu'ile's famous Marsh Boardwalk Trail to learn more about the park's coastal marsh anytime you want because our Kids 'n Nature school outreach program has gone virtual!
Whether you are a teacher, a parent, or you just want to discover more about Presqu'ile, this is the place to start!
Join our naturalist Sydney as she takes you on a virtual field trip around Presqu'ile's Marsh Boardwalk Trail. The videos are posted on our YouTube Channel and are accessible from our website.
All videos are curriculum-based (Kindergarten and Grade 1, 2, 3, 4, and 6 Life Systems) and are accompanied with corresponding worksheets you can download from our website: https://bit.ly/3Gki7ZJ
This project was made possible by donations from Audrey E. Wilson, Brian Todd Memorial Community Fund, and Canada Summer Jobs.