Invitation to Christmas 2019 at Presqu'ile

Christmas at Presqu'ile 2019
Get out your shopping bags and head to Christmas at Presqu'ile! This wonderful Artisan and Craft Show is taking place November 2nd, 3rd, 6th, 9th and 10th this year and it promises to be very exciting! The Show will be open on these days from 10:00 a.m. until 4:00 p.m.
This is the place to see and purchase unique crafts, outstanding works of art, exciting jewellery pieces, colourful and cozy knits, and of course, delectable food stuffs… everything that makes a great Christmas gift.
Indeed, at this year's 28th Annual Show, over 130 vendors from all over Central and Eastern Ontario will be displaying their 'works of art'. As you likely know, this is a juried show, so only the best artisans are chosen to display their creations.
What's to be on display at Christmas House, the 10-room Heritage Home by the Lake, well, something for everyone… all sorts of jewelry—chain mail necklaces and bracelets, rings made from silver spoons, wired stone pendants, crystal Christmas earrings, and much more. We have some amazing photography prints, (some framed) and beautiful oil paintings. There are quite a few baby items—quilts, clothing, stuffed toys, wooden truck and train sets. All sorts of ornaments, kitchen towels, and utensils will also be presented. Also for sale, will be charming hand-knit vests and sweaters, scarves, hats and mitts. In addition, we have alpaca knit socks, dog and cat treats, fly tying lures. And of course, something 'sweet'—preserves, peanut brittle, toffee, and baked goods. In addition, there is an amazing collection of pottery. We also have an assortment of hand-turned wood bowls and hand-made wooden pens. Everything is handmade, so as we said, there is something for everyone at Christmas at Presqu'ile.
After shopping, just walk next door to Stonehedge—a heritage mansion— sit down in the Tea Room and enjoy the now famous Rum Cake with a hot drink while watching the ever-changing scene on Lake Ontario (open until 4:30 daily).
The Park's Interpretive Centre, located next to the Presqu'ile Lighthouse, is transformed during the Show into an Art Gallery featuring the work of two well-known professional artists – Doug Comeau and Linda Barber. The art sale and the Friends of Presqu'ile Gift Shop will be open from 10:00 a.m. until 5:00 p.m. during the Show.
Christmas at Presqu'ile Arts and Crafts Show 2019 is presented by The Friends of Presqu'ile Provincial Park—a volunteer run charitable organization. All proceeds from the Show and Raffle are invested in The Friends' interpretive and educational programs in Presqu'ile Provincial Park.
For additional information, go to our website: www.friendsofpresquile.on.ca
See you at the show,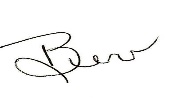 Beverlie Cook, Chair