Life Member Award
Presented to Janine McClintock
Life Member Award Presented to Janine McClintock
By Rachel Howard
Each year, The Friends of Presqu'ile honor a member with a Life Membership. For 2019, the award was presented to Janine McClintock.
Life memberships are awarded to individuals who have given significant, sustained, high quality service to The Friends of Presqu'ile Park over a period of many years. They are rewarded for their dedication to the values of The Friends of Presqu'ile Park.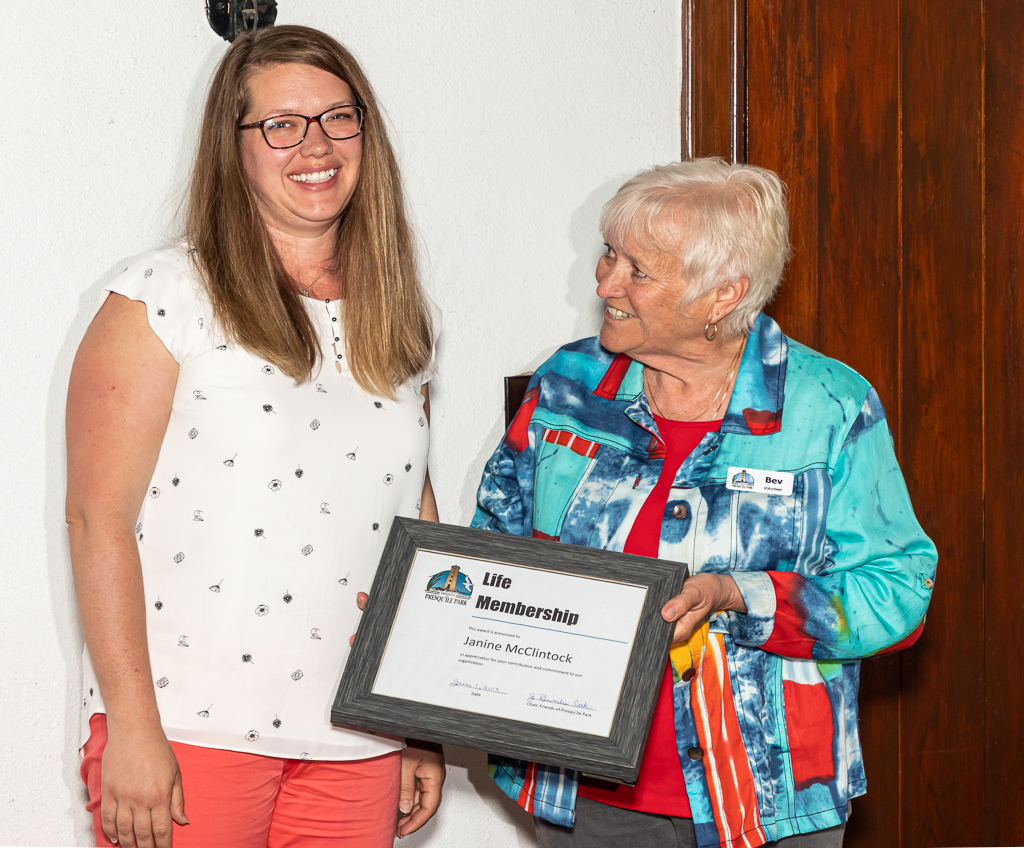 Janine McClintock accepting the 2019 Life Membership Award
Janine's devotion to Presqu'ile Park began when she accepted a summer contract as the park naturalist. That led to a six-year involvement with the Natural Heritage Education program. After Janine left this role to become a teacher; her commitment to the Park continued in a volunteer role.
Janine completed two full terms on the Board of Directors and developed and still manages a very successful program that reaches over 2,000 people each year. She also volunteers on the Communications Committee and Christmas @ Presqu'ile. Janine accomplishes all this while being a busy supply teacher and Mom of three young children. She also runs the Sunday school Program at her church.
Thank you, Janine your hundreds of hours spent each year preparing the next generation to love and cherish Presqu'ile Provincial Park is most appreciated.