Memorial Tree Planting - Happy Anniversary!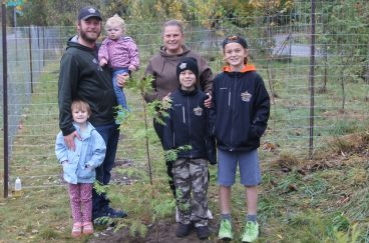 At our October 2023 Memorial Tree Planting Ceremony, we were pleased to celebrate a wedding anniversary for Lynn and Joey Howie.
This military couple met when they were posted to Trenton; and Presqu'ile Provincial Park has been a special place for the couple and their four children. They are frequent visitors and campers in the park, so they brought the whole family to plant a tree in honour of the occasion.
Happy anniversary Joey and Lynne!