Paving the Way to a Better Park
If you're a frequent visitor to Presqu'ile you've probably noticed that over the last few years the main road has been paved, speed b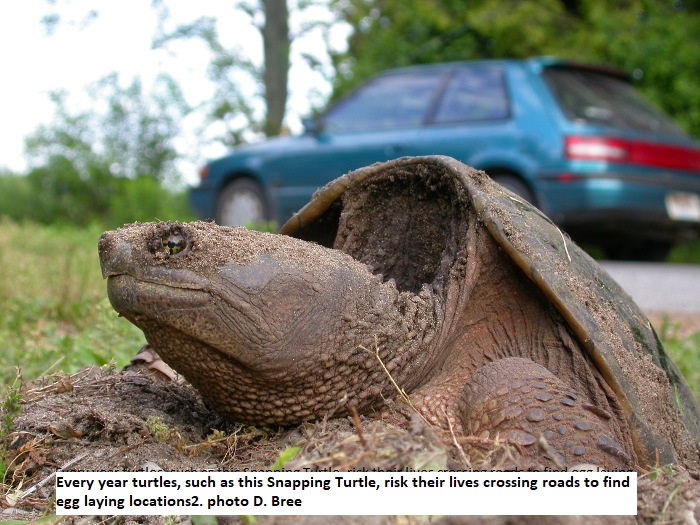 umps have been put in, and wildlife tunnels and a low black fence has been added to the big corner. The smooth road was for us but the fencing and tunnels were for wildlife, particularly turtles. Roads play havoc on turtle populations. You may have heard recently in the news about how this year has been particularly bad for turtles. The Ontario Turtle Conservation Centre in Peterborough has had twice as many road injured turtles brought in as normal. But here at Presqu'ile we have less!
Back in 2011 when we were looking at getting the paved road we were concerned about the amount of animals being killed on our main road, particularly at the big corner. We knew deaths were happening there and we were concerned that these would only increase with a smoother, faster road. But we didn't have any hard data on what was happening so we partnered with Laurentian University to try and find a better way. This partnership was supported in part by the Friends of Presqu'ile Park.
The need for tunnels and their locations were indicated by research carried out by Ph.D. candidate Sean Boyle. He started documenting the animals killed along the main road before any tunnels and fencing. On his surveys, Sean noted that 3000 frogs, 10 adult turtles and 100 hatchling turtles were killed in our park each year. Far fewer turtles are killed than frogs but their adult mortality probably has a bigger impact on populations as a whole compared to frog deaths. For a protected park these were staggering numbers. Since that time with funding support from the Friends, The Park, The Rotary Club and the community our tunnels and fencing have gone up and our road deaths have gone down. Through research and the will to better look after the park, our new road means more than just a smooth ride. It paves the way to safer and healthier turtle and frog populations at Presqu'ile. Just how much safer will be become evident after this summer when Sean finishes his fifth and final year of his field work. We have great hope that in spite of a regional increase in road mortality Presqu'ile is doing its part in keeping turtles as part of our lives.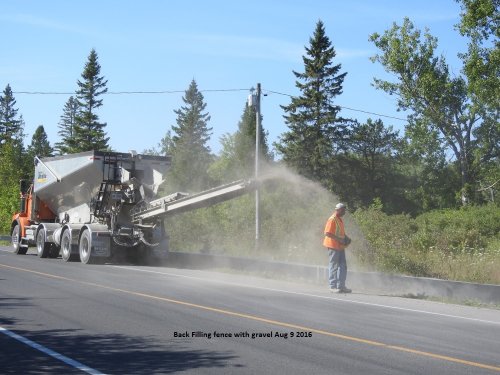 David Bree Sr. Natural Heritage Education Leader Presqu'ile Provincial Park 328 Presqu'ile Parkway Brighton, ON.