The Friends of Presqu'ile Trail Builders 2019
Volunteer Activities 2019
The Friends of Presqu'ile Park
Trail Builders Volunteer Activities 2019
By Rachel Howard
Work commenced on the lighthouse viewing platform and Jobes' Woods Trail on March 29th. Again, on April 10th, 25th and May 15th more work was completed. An additional mid-rail was installed on the center lighthouse viewing platform and this will provide more safety for young bird watchers.
The platform has not yet been painted and high water and rain are making it difficult to complete. However, it is still on our project list. We'll keep you posted, so watch this space.
During a period of three days in June, The Friends of Presqu'ile Park volunteers built 27 picnic tables. Some have been painted but not all. There were further sessions on June 17th, 18th and 19th to build more tables and do the painting.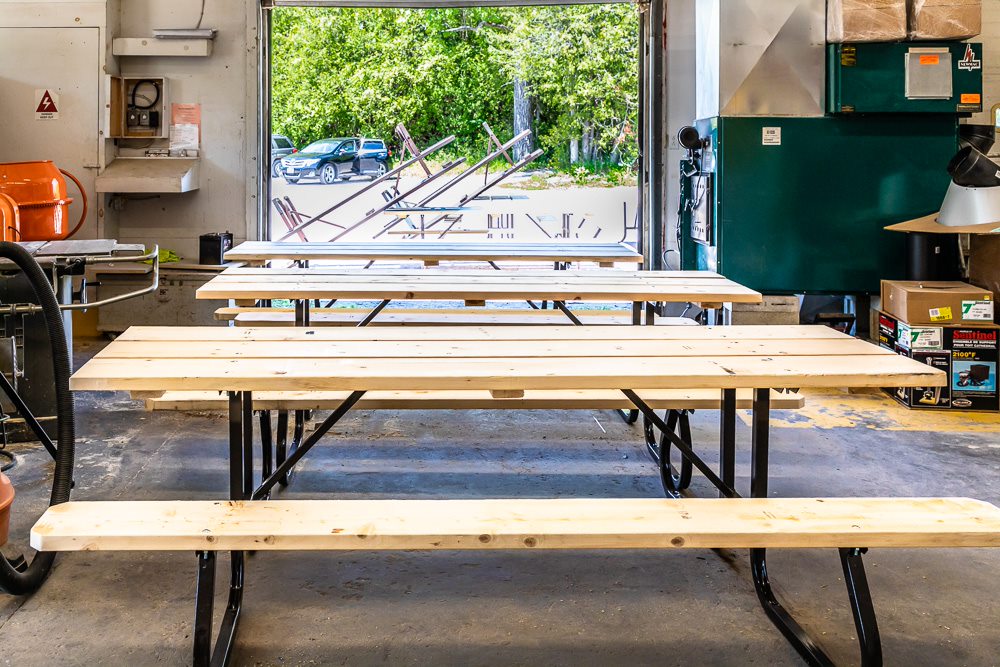 Paul Hazlett, of Ontario Parks, wrote, "The tables look great. I'd like to say again how much I and the Park appreciate the hard work you guys have put in and am amazed at how many you guys have built in three days. Please pass on the park's deep appreciation to everyone who has helped this week and last with the rescuing and building."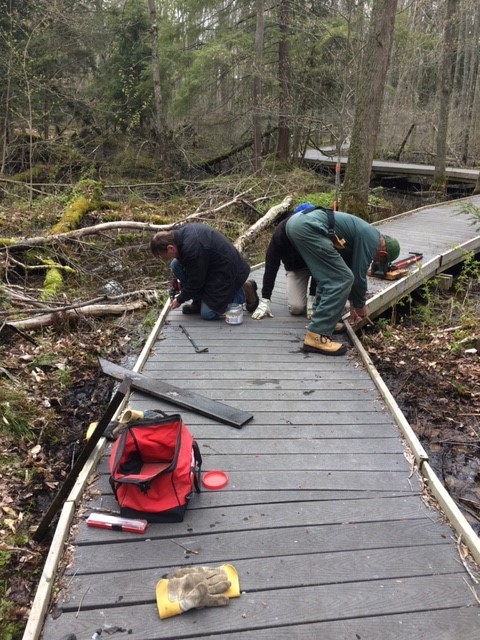 Jobes Wood walkway repair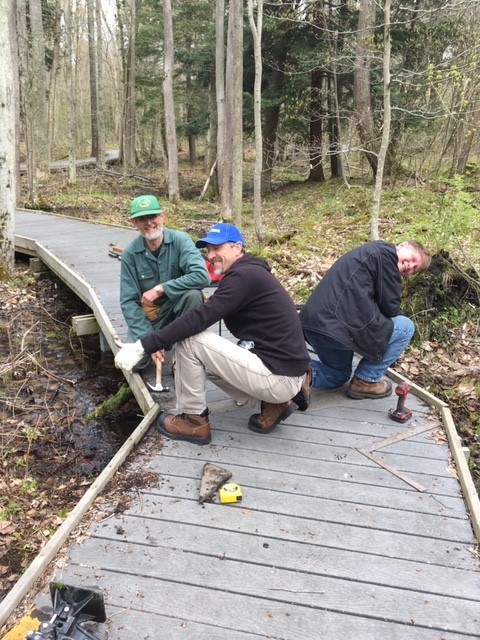 The Warbler viewing platform rehabilitation work was completed with an additional 2x6 inch ledge installed around the perimeter – to keep weary young bird watchers safe and facilitate cameras. We installed new benches to replace the old tired ones – thank you to Larry Knutson for prefabbing these up in the shop. They fit perfectly.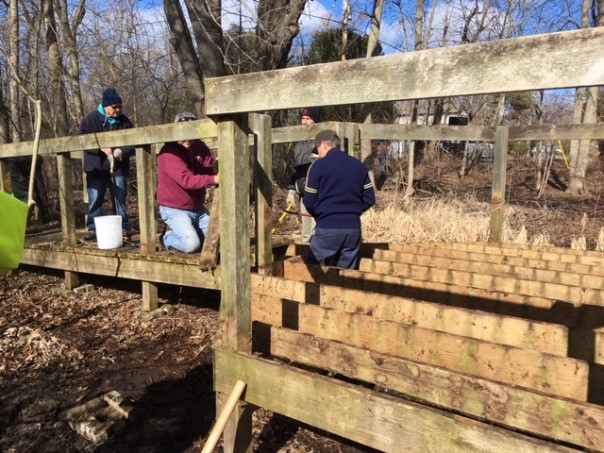 A shout out to John Warner for the great job of leading the Trail Builders Team to successful projects. "Thanks, John."
Next Up: Painting and more Painting as weather permits