Tips and Tools to Enjoy the Park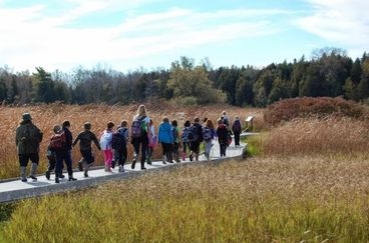 A day spent in nature is so important to our health and well-being. Presqu'ile Provincial Park has a plethora of ways to make your visit fun for young and old alike. The Park is beautiful in all seasons with so many trails providing opportunities to view nature up close.
The Friends of Presqu'ile's newly updated website has plenty of resources to enhance your visit. The website section called Enjoy the Park, has activities for everyone. If you want to enjoy the Park's trails, you can download Trail Guides to keep you on the right track. While you are enjoying a stroll on the trails, perhaps you would like to keep track of the wildlife you see. You can download Wildlife Checklists. Perhaps you would like to have a Scavenger Hunt or play Nature Bingo – there are activity sheets available for printing. One excellent guide is entitled "How to Spend a Day at Presqu'ile with Kids" – it will appeal to the kid in all of us. There are printable books and activity sheets on birds, the beach, the marsh, butterflies and many more.
The Friends of Presqu'ile are particularly proud of our new Virtual Kids 'N Nature Field Trips. This video series explores the marsh, using age-appropriate videos and activity worksheets. Although designed for educators, they can easily be used by families. Use the video to prepare for exploring the newly repaired Marsh Boardwalk's new interpretive panels – a fun and educational outing for the whole family. This excellent tool was made possible by the generous support of longtime Friends member Audrey E. Wilson, the Brian Todd Foundation and Canada Summer Jobs Grants.