Trail and Construction Volunteer Activities
Trail and Construction Volunteer Activities – Larry Paradis
Since early June the Friends of Presqu'ile Park Trail and Construction Volunteer Group have been busy with various projects within the Park. These projects have been taken on in order to promote and enhance the experience of Park visitors to the Park and protect the Park environment. Working with Park Staff and utilizing the workshop, equipment and facilities has been a huge asset in making these projects a success.
Activities have included refurbishing the Lighthouse viewing platform, including a bench where one can sit and enjoy the coming and going of water fowl and various song birds. Replacement of the deteriorated roof at the Calf Pasture viewing platform with a steel roof as well as replacing old plywood walls was required. Placing of gravel in low areas on the Newcastle and Owen Point Trails has been greatly appreciated by users of the trails as many positive comments have been received by the Volunteers when working on the trails.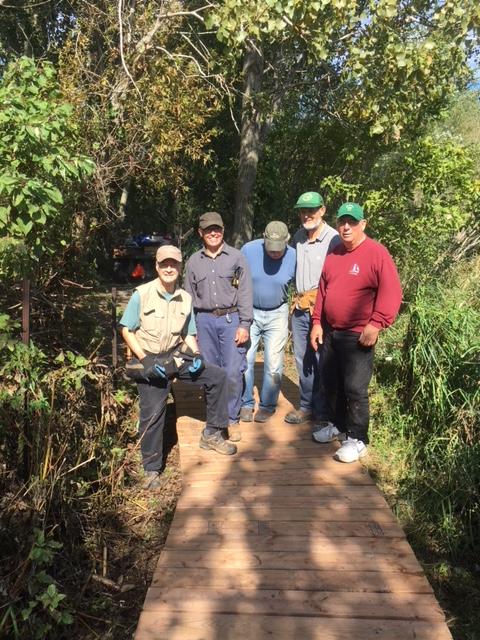 Over 310 hours of Volunteer time has been accumulated with these various projects, all of which have provided the Volunteers with enjoyment and a sense of accomplishment working together in the Park we cherish - Presqu'ile.
A large thank you is in order to John Warner who handles the on site organization of these activities.