2015 Volunteer of the Year
May Davies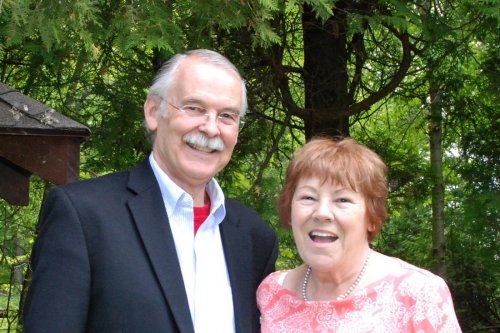 Each year, we honour our Volunteer of the Year with the presentation of The John Cole Award.
In 1988, John Cole and the original Board had a vision that 'The Friends will help further the achievement of the Park's goals by allowing volunteers from the local community to actively assist Park Staff with educational activities, publicity, and the production of high quality Park related publications'.
In July of that year, The Friends of Presqu'ile's Chairman, John Cole, and Regional Director of the Ministry of Natural Resources, John Oatway, signed an agreement to ensure the improvement of Presqu'ile's educational programs and services.
At our AGM in May 2015, The John Cole Award was presented to May Davies, who has worked tirelessly in many roles over the years, just making things happen.
A dedicated supporter of Presqu'ile Park and The Friends – May spent three years on the Board as our Treasurer. As well as being one of our many 'ambassadors', she continues to make a real difference by volunteering with the BBQ team.
May also works behind the scenes preparing The Tea Room for Christmas at Presqu'ile Arts and Crafts Show, and she is their cashier throughout the five days of the show.
Congratulations to May.