David Bree, Chief Park Naturalist Retires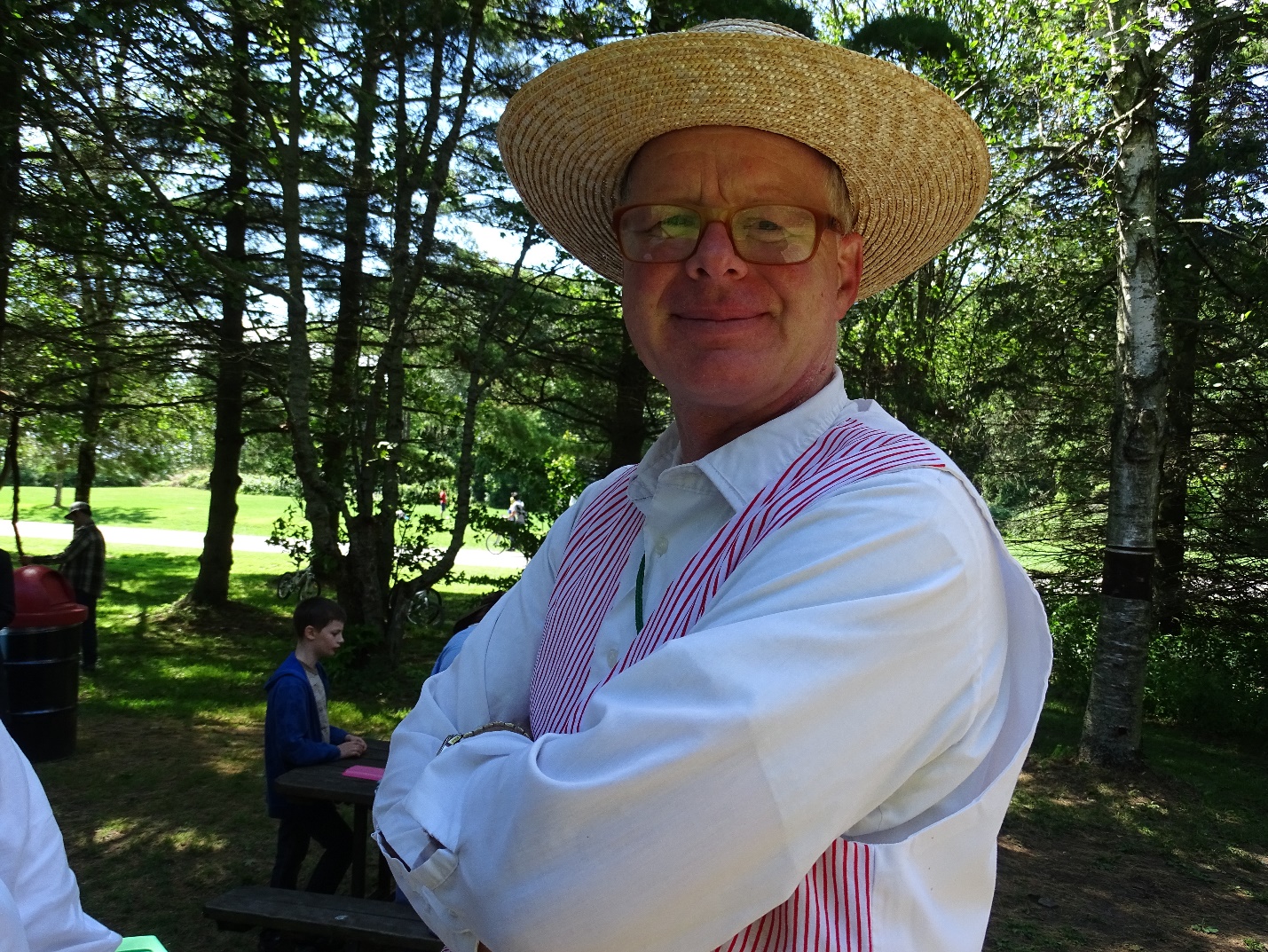 David Bree, Chief Park Naturalist for Presqu'ile Park, is retiring after a 32-year career with Ontario Parks. During his career, David has served in six different provincial parks. He settled at Presqu'ile some 15 years ago to become the Chief Naturalist.
Every year, David hires and trains a team of enthusiastic young people who want to make the Park experience a great one for all visitors – young and old alike. Over the years, David has mentored more than 150 students and young staff in naturalist positions. Some staff have stayed for five years or more. These young people have gone on to careers as naturalists, research scientists, conservation authority workers, doctors, and teachers.
Although David has degrees in Geology, his main interests as a Naturalist are birds, insects – particularly dragonflies - and botany. David not only works on planning special Park events, but he is also a willing participant. He makes an impressive officer during History Weekend battles and has been known to don a monarch butterfly costume to tell their story.
David has also been a willing volunteer for the Friends as a valued member of the Communications Committee, a regular contributor to our Newsletters, and a jack-of-all trades for Christmas @ Presqu'ile.
According to David, the best part of working in a park – was working in a Park! He enjoyed being able to learn about nature and history while at work and has a special fondness for working with student staff.
We will certainly miss his calm and friendly presence as he makes his rounds of the Park, binoculars, and camera at the ready. Enjoy your next adventures, David – please do come back to visit us often!
Welcome Kristen Osborne – Acting Chief Park Naturalist
Kristen Osborne is a familiar face to visitors at the Nature Centre. This marks her tenth summer working for Ontario Parks, with the past seven of them being at Presqu'ile.
Kristen is a graduate of the University of Guelph with a major in Wildlife Biology. She also completed her teaching degree, specializing in Biology and Environmental Science. Outdoor education programs are her chief area of interest, so accepting the position as Nature Centre Coordinator and then Head Naturalist were a perfect fit.
She has worked closely with David during her time at Presqu'ile. She regularly makes presentations to Park visitors, bringing the natural world to life for them. She is also an excellent mentor to the new summer student employees.
Kristen has always been a willing helper to the Friends, we look forward to working together this year. Her first Park Update is posted in our Newsroom.