On July 19th
You Can Visit Presqu
On July 19th,
You Can Visit Presqu'ile Free*
By Rachel Howard
Time Spent in Nature
We didn't discuss the idea of spending time in nature when I was a child growing up, because playing outdoors was the preferred choice of what to do. We just did it naturally. Preferably with friends. That was the best kind of fun. Then. Now, we've a new outdoor model and getting our kids outside is proving somewhat more challenging.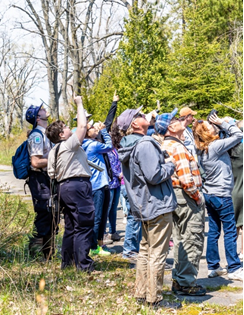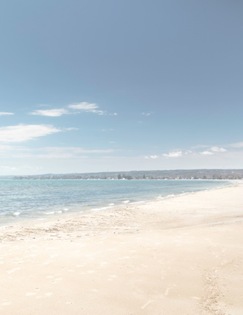 Bird Watching May 2019 Beach 1, Early Spring 2019
Healthy Park Healthy People
#HPHP
Launched in Australia in 2000, the Healthy Park Healthy People movement was launched. Its aim was to reinforce and encourage the connections between a healthy environment and a healthy society. The Ontario provincial government is a member-partner in Healthy Park Healthy People. Ontario parks is celebrating and promoting #HPHP, province-wide, on Friday July 19th, when Ontario provincial park day-use admission will be free all day. At Presqu'ile, the park staff are hosting three events:
Morning Yoga,
A Guided Bird Walk, and
Art in the Park.
Free Day Use Presents a Unique Opportunity
This day presents a unique opportunity for The Friends of Presqu'ile Park to promote our beloved park and all its pleasures. Healthy Park Healthy People is important because people yearn for time in nature, be it on land or water, in the wilderness or a park. We humans have found comfort in nature. Nature generates an awareness of our interconnectedness. The law of nature represents an eternal structure and, for those of us wise enough to learn from our environment, a model for life.
The Benefits of Green Recreation
Copious, published research studies have proven the benefits of green (outdoor) recreation and exercise, including:
Reduced stress;
Lowered blood pressure;
Improved cardiovascular health;
Improved mood and self-esteem;Reduced depression;
Greater sense of community; and
Improved spiritual health.
Time in nature improves our health through exercise and taking in the enjoyable sights and sounds. We are asking everyone to spread the word about #HPHP and Free Day-Use Admission on Friday July 19th.
Presqu'ile Park is home so some of the most diverse, inspiring and beautiful landscapes, beaches, natural shoreline, marsh and woods. Something for everyone. If each one of us tells one other, literally hundreds of additional people may enjoy the benefits of this very special day.
What to do in the Park
What to do that day in the park? It is easy to be enchanted by the history and natural beauty of Presqu'ile Provincial Park. While there, you can:
Hang out with your friends,
Hike,
Canoe or kayak,Bike,
Have a family picnic, or
Sit in the shade with a cool drink.
Swim, or lay in the sun.
Walk the trails, or
Join in activities put on by the Park staff.
It's entirely up to you. There's lots to do in Presqu'ile Park and it's there for you.
Tags: nature, hphp, free, day-use, park, local, green, fun
Photos: © Michael Berlin