Park Improvements Report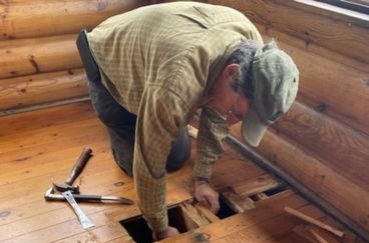 The Park Improvements team has continued to build new picnic tables for the park to replace those that are damaged, destroyed or left to float away. Every year we make 20 – 30 tables. Thanks to helpers Jim, Craig, and Mike.
We did renovation to the Amphitheatre building. Some walls were removed, and a new propane storage tank was installed with help from Terry and Bob. The repairs and reorganization have given the Barbecue Team more storage for their new barbecue and other equipment.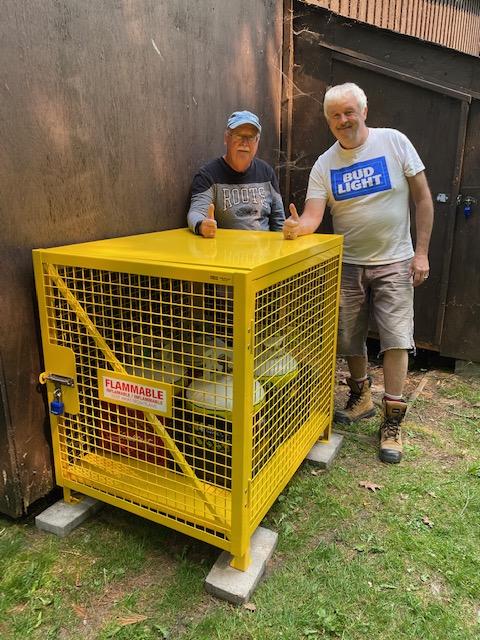 As always, the team has made repairs to various boardwalks as needed. More repairs will be made this fall as minor damage occurs. An interesting repair project was undertaken at the request of the park. The very popular Clarke Denson cottage incurred damage to the hardwood floor in one corner of the building. Ron and I reinforced the floor and installed new hardwood – perfectly matching the old hardwood. It was a tight timeframe, working between guests departing and new ones arriving.