Park Update - Spring 2023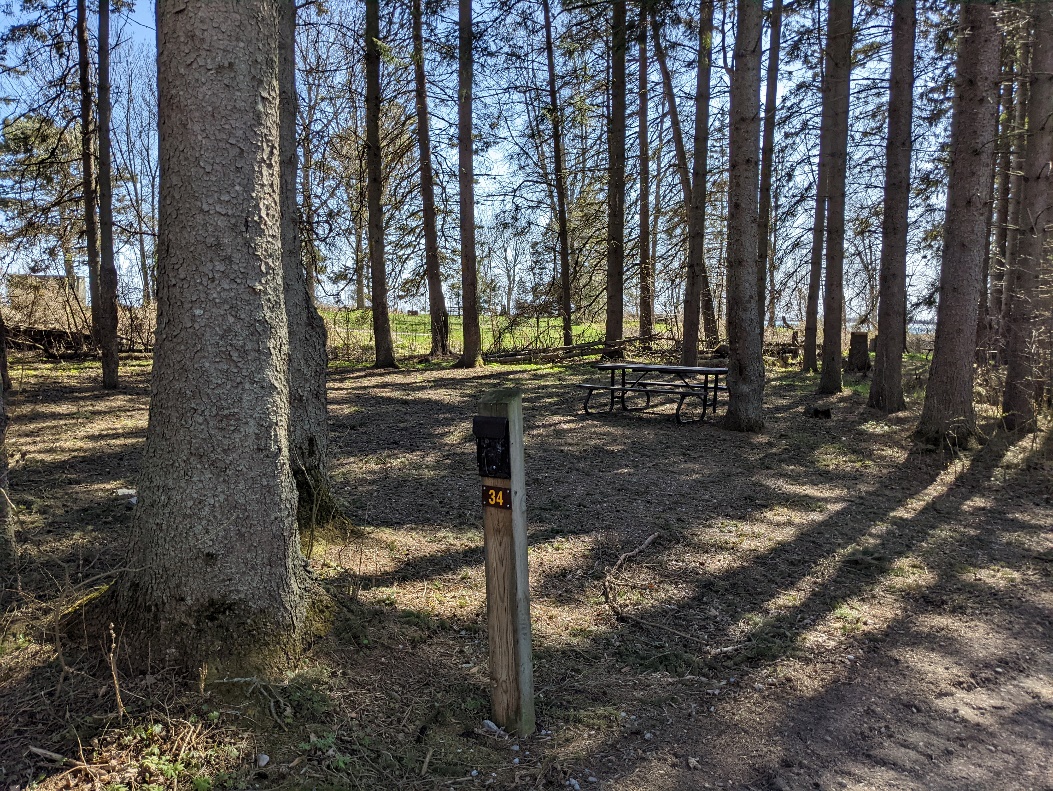 If you have been through the campgrounds this past winter and early spring, you will have noticed all the fallen trees throughout the campgrounds. A winter storm hit Presqu'ile on December 23rd and 24th. This storm produced high winds and blizzard conditions that had a major impact on trees around the park. The campground suffered the most damage with over 100 trees falling on campsites and roads. Park staff and local contractors have been hard at work clearing the trees and debris and work will continue this spring. We also want to thank the Friends of Presqu'ile volunteers who helped with the repair of the boardwalks along the Marsh Boardwalk and Jobes' Woods Trails.
In March we held the 45th Annual Waterfowl Weekend. Unfortunately, the weather did not want to cooperate with us, we experienced cool and windy conditions on both days with some snow squalls and white-out conditions on the Saturday. Nineteen waterfowl species were seen over the weekend and 38 additional bird species were also recorded, Highlights included the first Pied-billed Grebe, Horned Grebe, and Double-crested Cormorants of the year.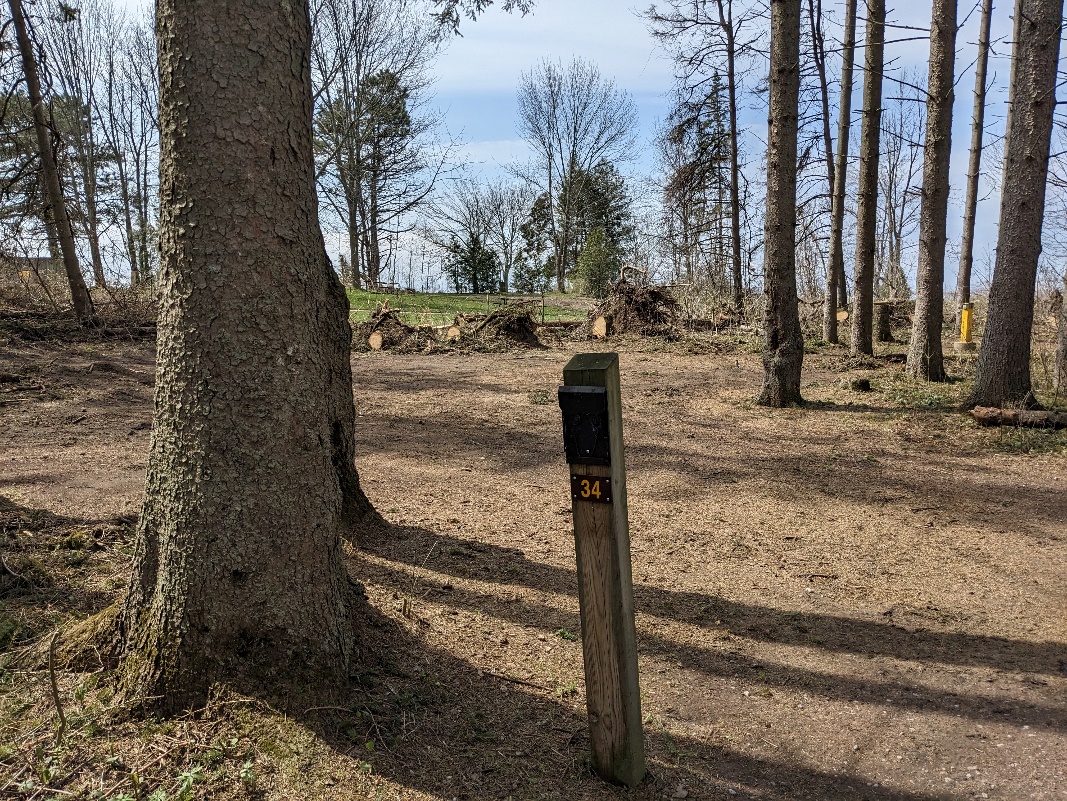 The summer season is set to begin, and we are expecting another very busy summer for both camping and day-use here at the park. The Advance Daily Vehicle Permit System will continue again this year. Ontario Parks has found this system has been successful at helping to control visitation and for guaranteeing access for those visitors who may be travelling large distances. This system was expanded this spring and now includes 57 provincial parks. If you need help making a reservation this handy blog post will walk you through the steps - https://www.ontarioparks.com/parksblog/reserve-daily-vehicle-permit-advance/
Summer student hiring is well underway and there will be a lot of new faces around the park this summer as old staff move onto new opportunities. Some of you will remember Rachel Windsor who was the Assistant Park Superintendent at Presqu'ile from 2016 – 2021. She has been in an acting role with the Marketing section of Ontario Parks since November 2021, this past February she was awarded the position. This means that Presqu'ile was in the market for a new Assistant Park Superintendent. After a competition this past winter Haley Gourley was the successful candidate. Haley has worked in various departments at Presqu'ile including gate attendant, park warden and park clerk,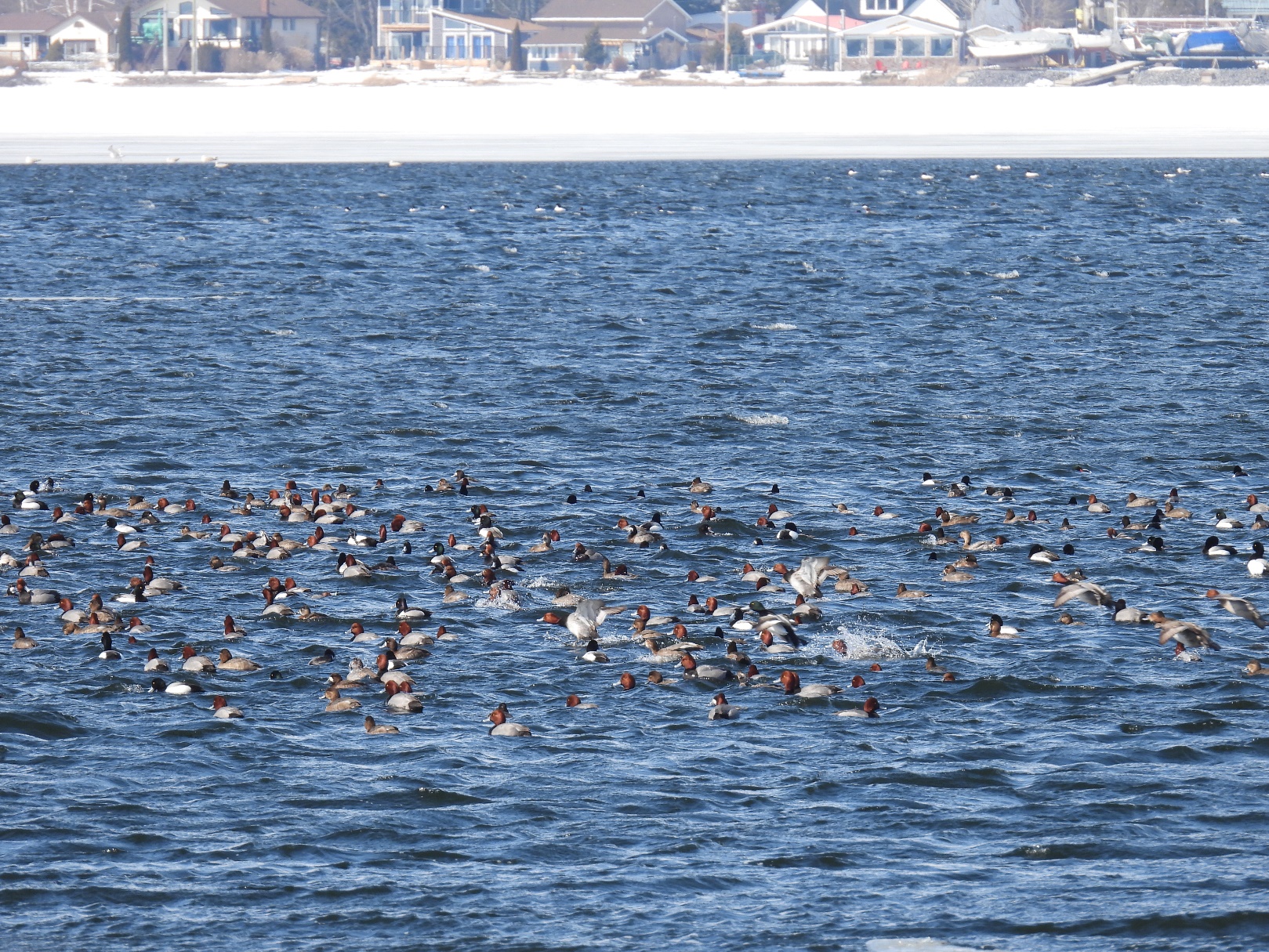 most recently she was the Acting Assistant Park Superintendent at Sandbanks Provincial Park. We hope you will join us in welcoming Haley back to the Presqu'ile park team and her new position.
Spring bird migration is underway and soon the woods will be filled with the songs of migrating warblers, thrushes, orioles and more! Join us for Warblers & Whimbrels Weekend on May 20th and 21st to celebrate this annual migration event. There will be guided bird walks, a fundraising BBQ and more! A full schedule of events will be posted around the park and on social media soon.
We are excited to welcome everyone back for another busy season. We hope to see you in the park!