Raise the Boardwalk campaign at 86% of Fundraising Goal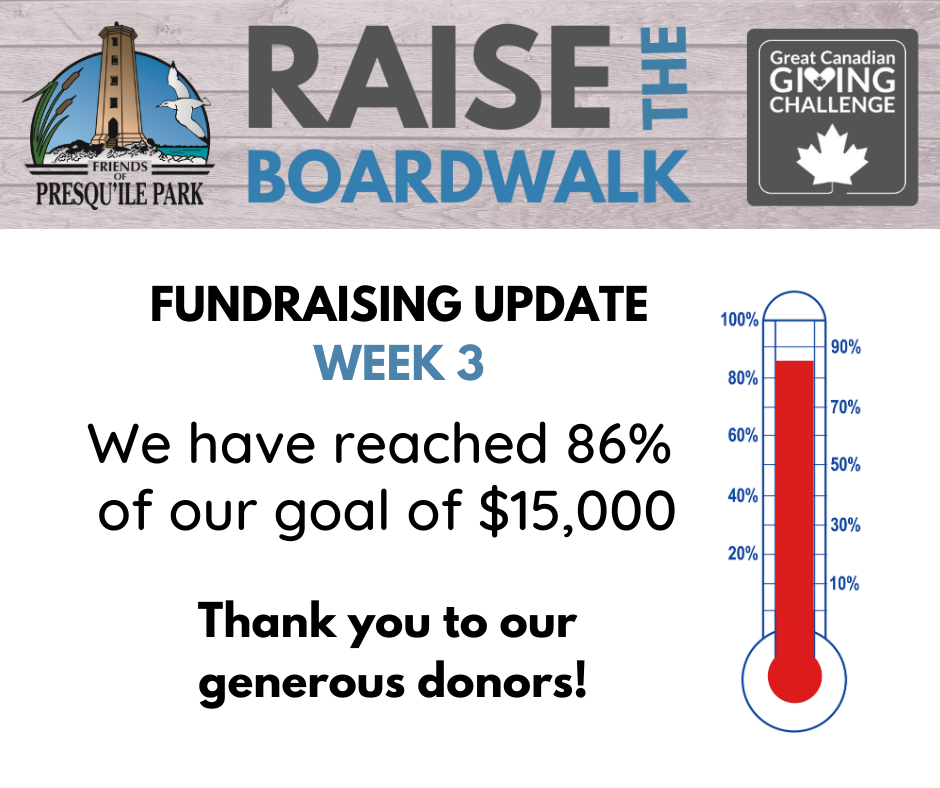 Eighteen days into our Raise the Boardwalk fundraising campaign, the Friends of Presqu'ile Park have already raised $12, 928 of our $15,000 goal!
The goal of the campaign is to raise money to purchase materials to repair the damage caused by flooding in 2017 and 2019 and raising the low lying parts of the boardwalk up to a foot to prevent further damage in the future. Experience volunteers will hopefully be able to start working on the boardwalk this summer, once water levels go down.
The campaign is part of The Great Canadian Giving Challenge, run by CanadaHelps.ca from June 1 to 30, 2020. Every dollar given to the Friends through this charitable giving website will enter us into a draw for $20,000!
We still need donations to bring us to our goal. You can give via our webpage for the Raise the Boardwalk campaign: https://www.friendsofpresquile.on.ca/raise-the-boardwalk.php