Time to Renew Your Membership!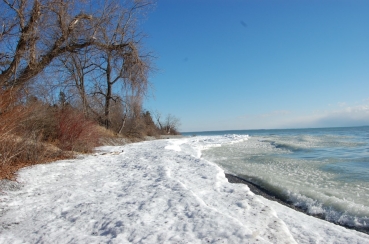 Dear Members,
Happy New Year! We hope this letter finds you well.
We want to thank you for being a past member of the Friends of Presqu'ile Park. With a new year comes the opportunity for you to renew your membership with our organization. Memberships are valid January 1 to December 31. While we were unable to enjoy the camaraderie of some of our usual fundraising events in 2021, there are other ways to support the future work of the Friends, one of which is maintaining your membership.
There are 2 ways to renew your membership, if you haven't already done so:
1) Pay online: Click here to go to our website and fill out the online form. Pay the annual membership fee of $20 by credit card, PayPal, or by mailing in a cheque.
2) Pay by mail: Download a printable Membership and Donation Form from our website by clicking here. Print and mail the completed form and a cheque or money order to "The Friends of Presqu'ile Park, Box 1442, Brighton, ON K0K 1H0
Your membership gives you a 15% discount at our Lighthouse Gift Shop, our regular e-newsletter, and an invitation to our Annual General Meeting.
Joining us makes a real difference for visitors and wildlife in our favourite park! When you support the Friends of Presqu'ile Park, you support our education, restoration, and environmental initiaves like Common Tern research and management at Presqu'ile. We have just published the 2021 Common Tern management report from Dr. Jennifer Arnold and Dr. Stephen Oswald. Please take some time to read how we have helped make a real impact on the survival of these colonial waterbirds that breed in the park by clicking here.
In the new few weeks we look forward to revealing two projects that we have been working on behind the scenes: a refresh of our website and the launch of our Kids 'n Nature Online educational videos for schools. Stay tuned for announcements on our Facebook and Instagram pages!
Thank you again for all that you do to be a "Friend" to Presqu'ile. The park remains open all year and we hope you have a chance to experience it in its winter beauty! Ice volcanoes, owls, and snowy trails await you.
The Friends of Presqu'ile Park