Trails of Presqu'ile
Fall 2021: All trails are currently open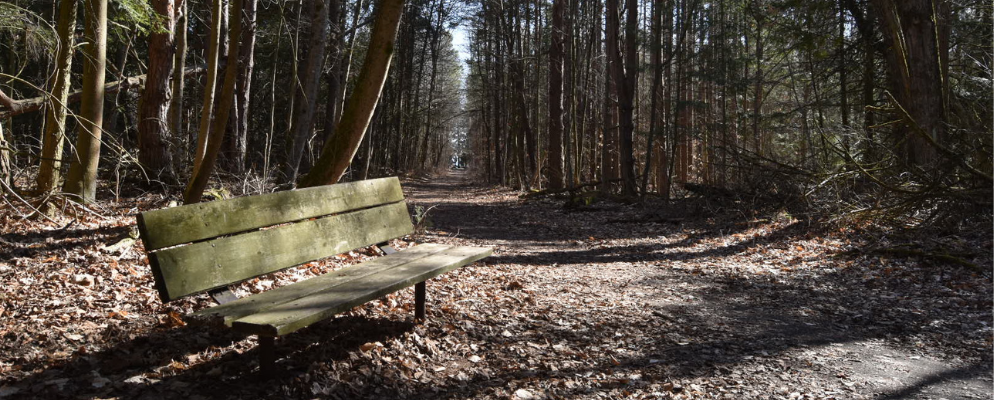 Presqu'ile was made for walking; its flat terrain and views of Lake Ontario attract walkers all year round. A favorite route for many is the paved one-way driving loop (Lighthouse Lane and Paxton Drive) around the peninsula. This road has a designated walking/bike lane and is ploughed in the winter. This is still a road however and walkers are urged to be cautious, particularly in the busy summer months.
For those wanting a more natural experience Presqu'ile has 12 kilometres of traditional trails. All trails are clearly marked with coloured plastic blazes and are cleared of dead-fall on a regular basis.
Descriptions of these trails can be found below, as well as in this map, which you can download here: Guide to the Walking Trails
Trail Descriptions
Jobes' Woods Trail - 1.0 km, 30 minutes, loop, easy, wheelchair accessible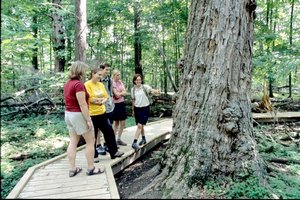 This 1 km loop trail winds through an area that was once part of a farm settled by Thomas and Ezekial Jobes in 1835. This part of their farm remained relatively undisturbed by settlement activity and today contains one of the oldest deciduous woodlots at Presqu'ile.
A printable interpretive guide introducing visitors to the ecology of the Jobes' forest is available at the trailhead or can be downloaded here, along with other activity pages: Interpretive Guide to Jobes' Woods Trail, Forest Scavenger Hunt, Jobes' Woods Trail Activity Pamphlet
Owen Point Trail – 1.6 km, 45 minutes, loop, easy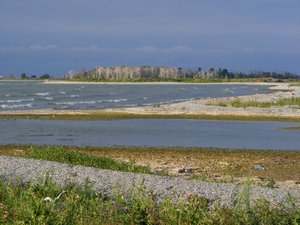 This 1.6 km loop trail offers excellent opportunities to see migrating shorebirds along the natural beach and distant views of the water bird colonies on their island nesting grounds. The trail can be accessed from the south end of the beach or from west end of High Bluff Campground.
A printable interpretive guide to the ecology of the point and the islands is available at the trail-heads or can be downloaded here: Interpretive Guide to Owen Point Trail
Marsh Boardwalk Trail – 1.2 km, 30 minutes, loop, easy, wheelchair accessible
*Repairs are completed and the boardwalk has reopened as of May 2021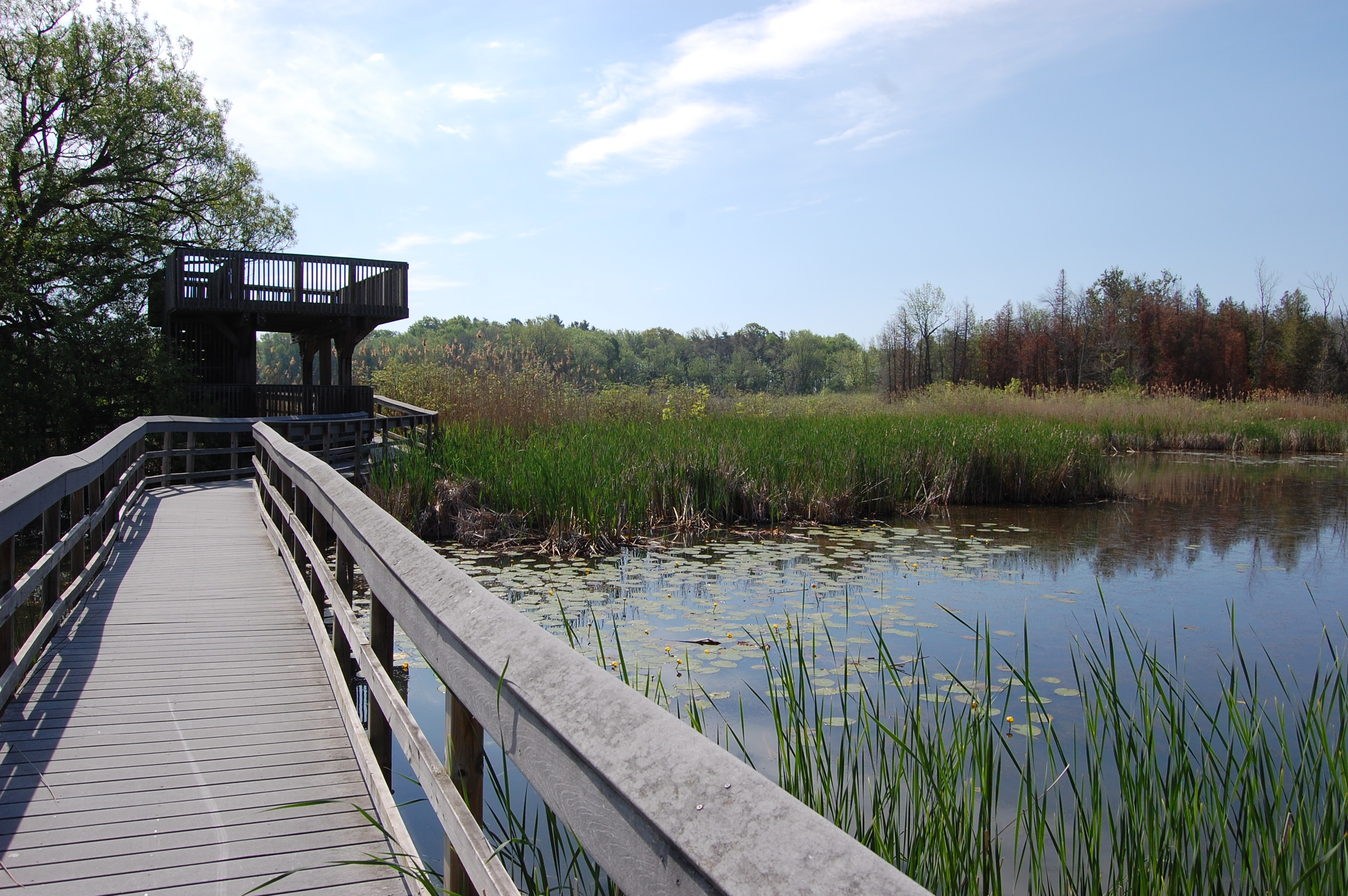 This 1.2 km loop trail includes over 800 meters of boardwalk that takes visitors into the marsh. The boardwalk includes three teaching zones, two viewing towers and a number of bridges and 17 interpretive panels. Some of the trail passes through forested sections with bare ground.
Activity sheets related to the marsh can be downloaded here: Marsh Scavenger Hunt, Marsh Activity Sheet
Pioneer and Newcastle Trails - 8.1 km, 3 hours, two connected loops, easy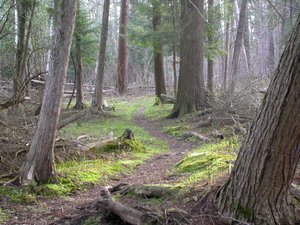 These trails lead you through the forests, plantations and old fields found in the heart of the Presqu'ile peninsula.
The Pioneer Trail is 3.8 km long and marked by yellow plastic blazes. The Newcastle Trail is 4.3 km long and is marked by orange plastic blazes. The trailhead for both trails is on Lighthouse Lane, though there are a number of other access points along both trails; see map.
Both trails use roadways for part of their length so be cautious of vehicles and monitor children running ahead on the trail.
Lighthouse Foot Path – 300 m, 20 minutes, loop, easy, wheelchair accessible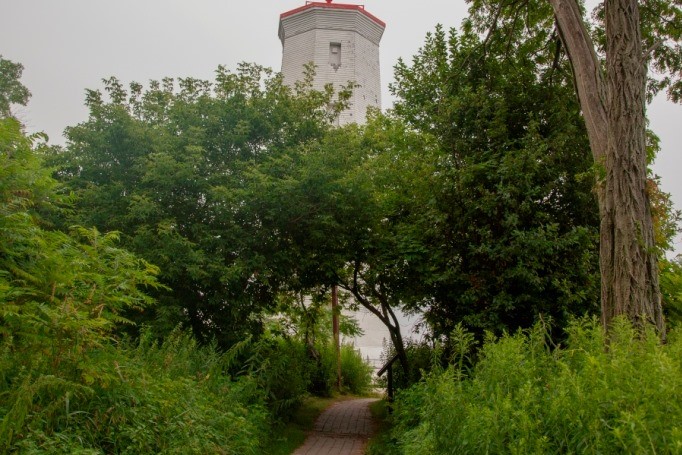 This loop connects the Lighthouse Interpretive Centre with the lighthouse itself. There are great views of Lake Ontario and Presqu'ile Bay, with waterfowl in winter and spring, and a cool breeze in summer. Interpretive panels illustrate the history of the area.
Download the following activity sheets for kids when you are visiting the point: Lighthouse Area Scavenger Hunt, Fossil Identification Guide, Fossil Activity Sheet, Lighthouse Activity Sheet 1, Lighthouse Activity Sheet 2
Cemetery Trail – 300 m, 15 minutes, linear, easy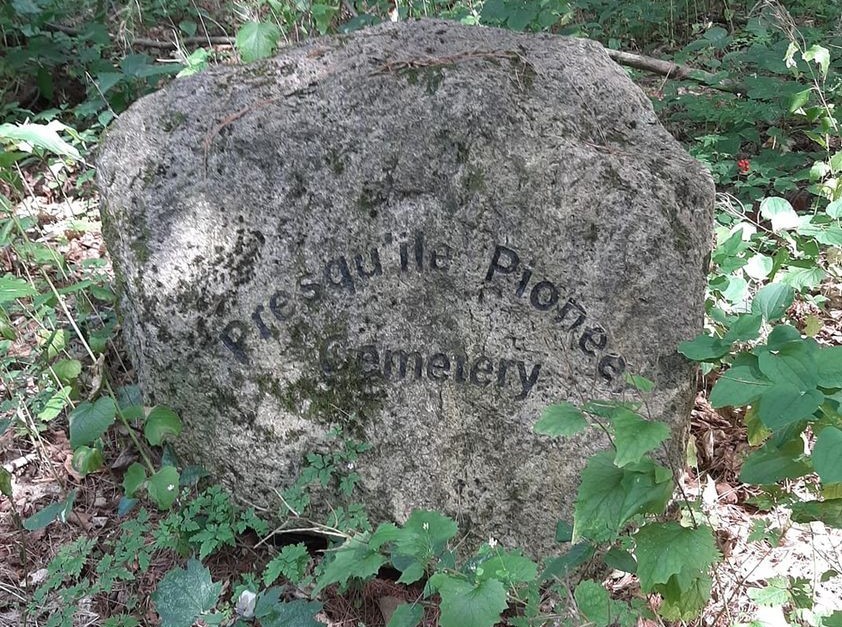 This path connects the cemetery interpretive panel at the Camp Office parking lot with the site of an abandoned pioneer cemetery. The site itself is marked with a commemorative granite boulder, though no other evidence remains.
Cross Country Skiing
Presqu'ile does not groom trails but the Newcastle and Pioneer Trails are suitable for cross country skiing in winter. Routes are marked with orange and yellow trail markers respectively. Parking is available at the Trail Head at the entrance to the Group Camping.
Cycling
Bicycles are NOT allowed on any of the designated trails at Presqu'ile. A lane for cyclists and pedestrians is designated on the right hand side of paved park roads. A paved bike trail is also provided between the campgrounds and the Park Store.