2021 Student Bursary Winners
The Friends of Presqu'ile Park are pleased to announce the winners of our 2021 Student Bursaries. This program was launched to recognize the efforts of the fine young people who work as summer student employees in Presqu'ile Park. We are so very proud of our winners.
J. Beverlie Cook Career Bursary
This $1,000 bursary is open to student employees who are following a course of study at the post-secondary level that might lead to a career in the Parks system. The award was re-named in 2021 in honour of Bev Cook, a longtime volunteer, and former Board Chair.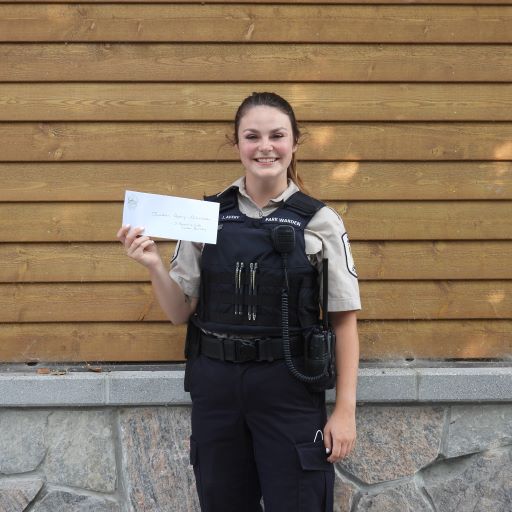 Congratulations to Jaeden Avery, one of our student Park Wardens. This is Jaeden's third year working at Presqu'ile. She previously worked in Maintenance and the Gate. Jaeden is entering her second year at Trent University, pursuing a Bachelor of Science in Psychology, with a specialization in Health and Well-Being. She is studying the psychological impacts that nature and the wilderness have on our mental and physical health. She hopes to put all her experience and knowledge to use to become a Park Superintendent. According to her supervisors, Jaeden has become one of the people the student staff look up to and ask for advice. She has a wonderful knack of always being positive even in the most stressful situations. Well done, Jaeden.
Student Bursaries
The second bursary program offers $500 bursaries to students working in each of the four Park staff areas. Students are nominated by the public, their peers, or supervisors for demonstrating skills and actions to improve the park experience. We received many examples of extraordinary dedication and stellar customer service, making the job difficult for the Awards Committee.
Ethan Reynolds is our winner for the Maintenance Department. Ethan was nominated by a grateful member of the public for his efforts in assisting a young adult park visitor with special needs. Ethan helped to locate the visitor who had wandered away from family and then hiked along with the young man to diffuse a stressful situation. Ethan is off to Laurentian University in Sudbury to pursue a Bachelor of Commerce in Sports Administration. This is Ethan's first summer working at Presqu'ile.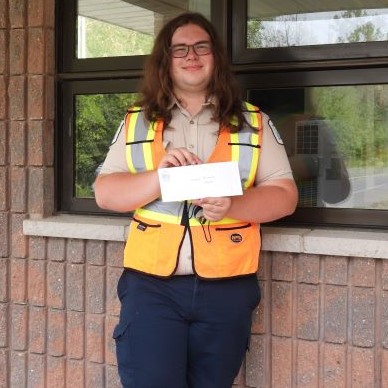 Noah Evans is the winner for the Gate staff. He is also a first-year employee. Noah was nominated by a member of the public after witnessing how professionally he handled an irate customer who was verbally abusive to him. Noah also received a second nomination from one of the Park Wardens who noted Noah's exemplary communications skills, excellent work ethic and positive attitude. Noah is entering Dalhousie University this fall to study Business.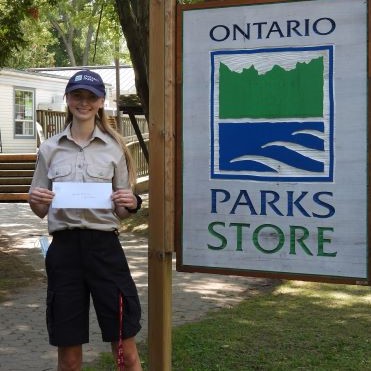 Sarah Shannon is a three-year veteran of the Park Store. She received several nominations from members of the public who commented on her pleasant and accommodating nature. One nominee commented on her helpful, polite, respectful, and positive manner – a great asset to the park. Sarah is entering second year at the University of Guelph, pursuing a Bachelor of Applied Science in Kinesiology.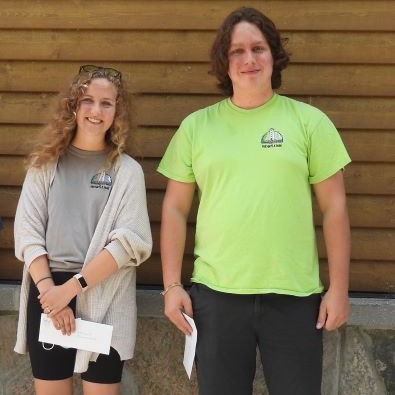 The final bursary was shared by two students – Sydney Stewart and Gregory Vaskovsky. They have teamed up to create new online education tools for the Kids in Nature program. The pair created educational videos for students in elementary schools. They worked independently to bring the natural beauty of the park to life. These videos will be made available to educators, along with already produced support materials. Sydney is off to Western University for her final year of an honours Bachelor of Arts in Psychology, followed by teacher's college. Greg is starting his first-year studies in Business at Carleton University.