Bev Cook - 2021 Volunteer of the Year
The John Cole Award is presented annually to our Volunteer of the Year. It is named in honour of our first Board Chair. The selection of the Volunteer of the Year is a difficult task for the Board of Directors as there are so many deserving candidates who have been a shining example of the values of our organization over a period of many years.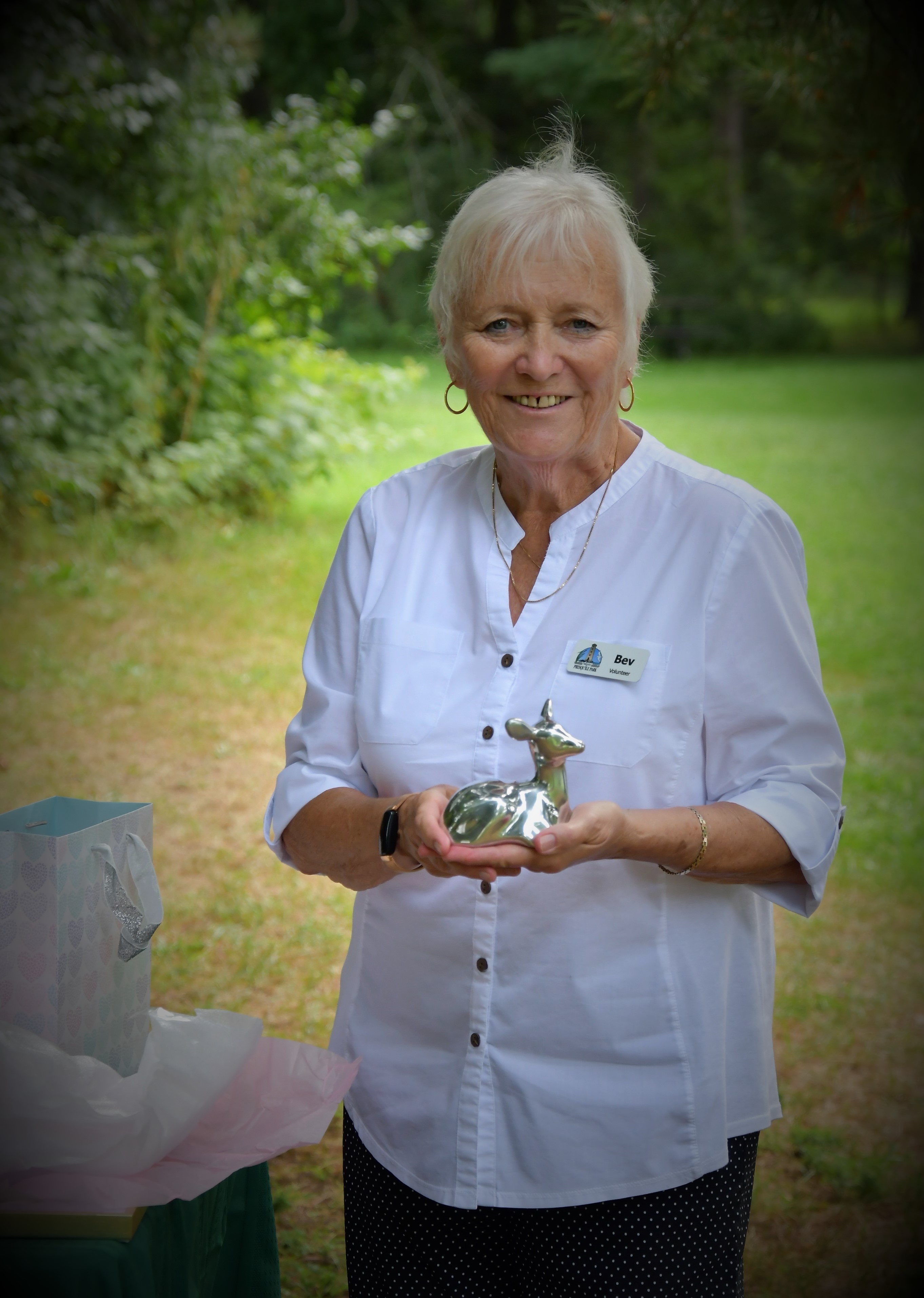 This year's recipient is Beverlie Cook, who is well known for her dedication and commitment to the Friends. She is a familiar face at various Friends and Park events and is admired and respected by other volunteers and Park Staff alike.
Bev and her family camped at Presqu'ile for many years and so enjoyed the area that she and her husband Ted chose Brighton as the location to build their retirement home. Volunteering at Christmas at Presqu'ile introduced her to the Friends.
Bev joined the Board of the Friends in 2014, bringing many years experience in the management of non-profit organizations and her own business. In her first 3 years on the board, she contributed to our success by serving as Corporate Secretary, chairing the Policies and Procedures and Finance committees, leading planning workshops, and developing the bursary program. In her second term on the board, Bev served as chair from June 2017 to 2020. Today, Bev continues to actively volunteer as Chair of our Communications Committee.
In recognition of her leadership, continued dedication to the Friends, support of education and young people, and instrumental role in the development of the bursary program, the Friends have also decided that the Career Bursary will now be named the J. Beverlie Cook Career Bursary. This bursary is awarded to a deserving student employee of the Park, who is in a post-secondary field of study that would lead to a career in parks.
Congratulations, Bev, and thank you for all that you have done to promote the work of the Friends and support the Park and its staff!