Raise the Boardwalk Fundraising Goal Reached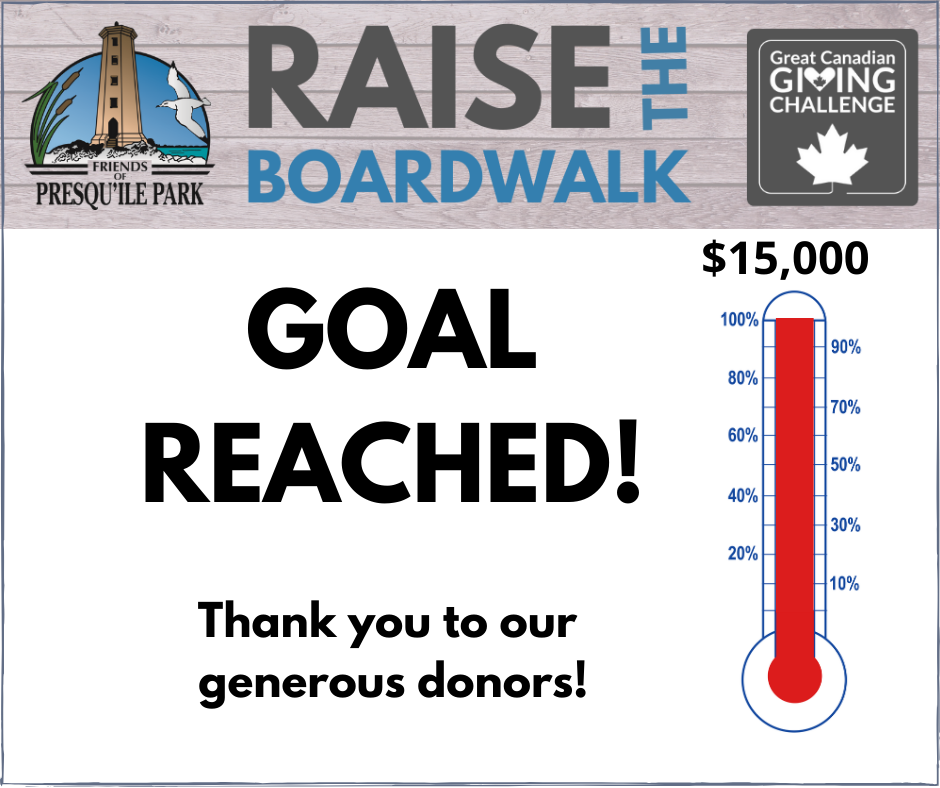 Twenty-two days into our Raise the Boardwalk fundraising campaign, the Friends of Presqu'ile Park reached the goal of $15,000!
The goal of the campaign was to raise money to purchase materials to repair the damage caused by flooding in 2017 and 2019 and raising the low lying parts of the boardwalk up to a foot to prevent further damage in the future.
Donations continued to come in and we now have gathered over $17000 to repair the Marsh Boardwalk.
Experience volunteers will hopefully be able to start working on the boardwalk this summer, once water levels go down.
The campaign was part of The Great Canadian Giving Challenge, run by CanadaHelps.ca from June 1 to 30, 2020. Every dollar given to the Friends through this charitable giving website entered us into a draw for $20,000! While we did not win this prize, our campaign was featured in an article by Canada Helps about inspiring examples of campaigns: https://www.canadahelps.org/en/charity-life/fundraising-2/4-inspiring-examples-of-charities-rising-up-to-the-great-canadian-giving-challenge/
Thank you to all our generous donors who have contributed to this project. We look forward to the improvements to the Marsh Boardwalk so that we can once enjoy all that it has to offer.