Volunteer of the Year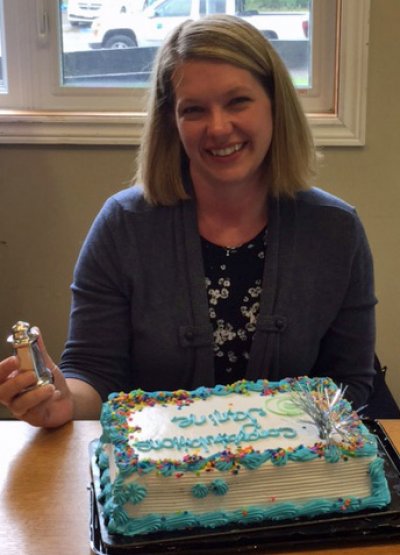 Janine McClintock
Each year, we honour our Volunteer of the Year with the presentation of the John Cole Award. For 2017, the award was presented to Janine McClintock.
Janine's devotion to Presqu'ile Park began when she accepted a summer contract as the Park Naturalist. That led to a six year involvement with the Natural Heritage Education program. After Janine left this role to become a teacher; her commitment to the Park continued in a volunteer role.
Janine was an advisor for the development of the first Kids 'n Nature School Program and Kids 'n Nature Summer Camp. She took over the camp program during its inaugural year. From modest beginnings with 40 youngsters attending two camps, to today's four camps for over 120 children; Janine has devoted countless hours to ensuring the staff are hired and trained, promotion is carried out and the curriculum remains current. She has also grown the School Program to one where demand outstrips available dates.
In addition, Janine is a valuable member of the Communications Committee and runs the Sunday School Program at her church. A busy supply teacher and mother of three, Janine is always willing to give back to the Park and her community.
Congratulations Janine, The Friends of Presqu'ile are grateful for your contributions.