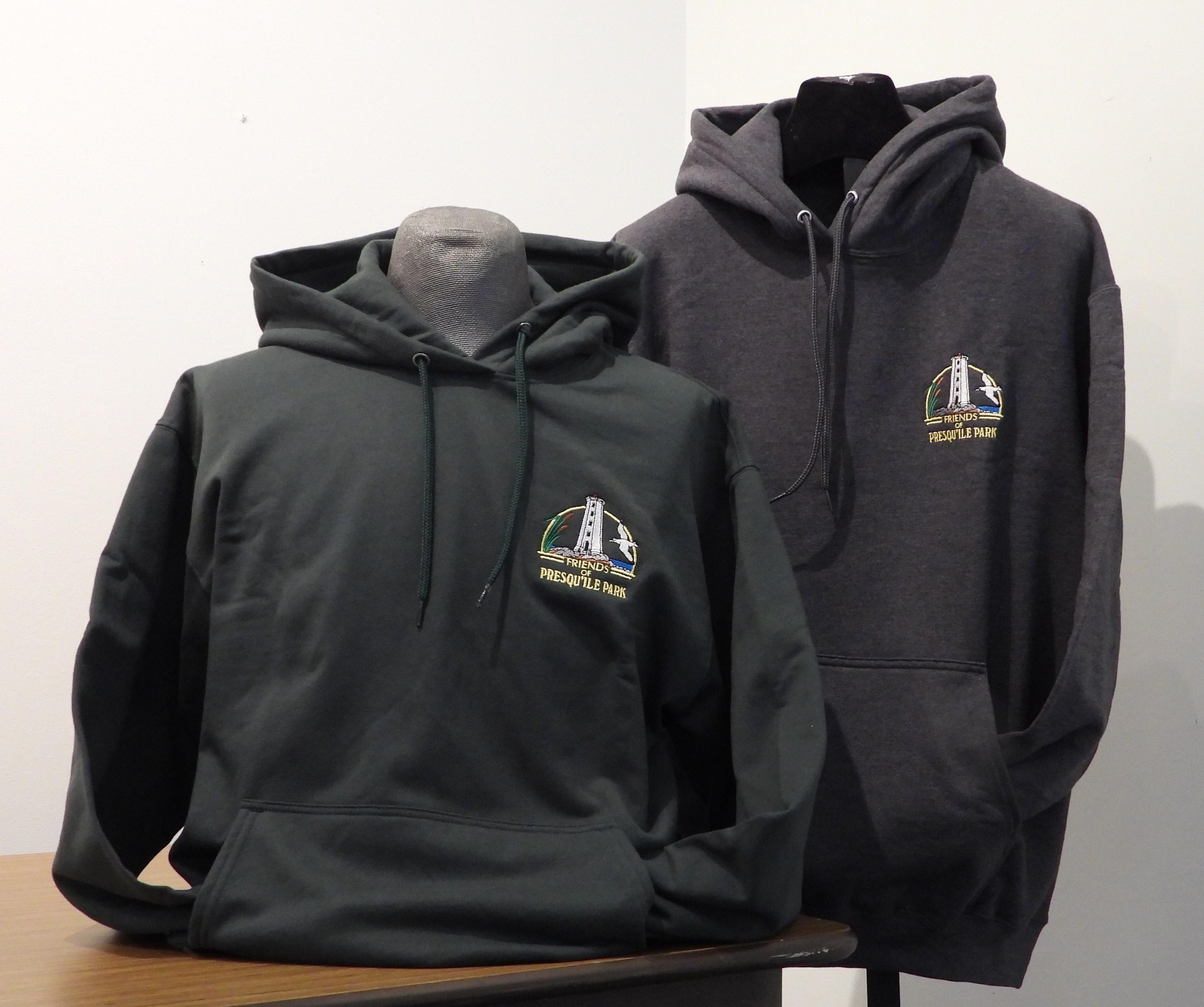 Have you discovered The Friends' Lighthouse Gift Shop?
You will find our store tucked in a corner in the climate controlled Lighthouse Interpretive Centre.
The Gift Shop is operated by The Friends of Presqu'ile and is stocked with special products selected just for you.
We carry The Friends' publications, clothing, nature books and CDs, patches and pins, jewellery, cards, binoculars, and many more useful and surprising gifts to please that someone special.
Did you know that ...
- The Gift Shop is one of The Friends' significant cash-generating activities.
- We work with over 40 suppliers and 20 local crafts people.
- Over 25,000 people visit the Centre and the Gift Shop in each year to purchase goods, renew memberships, make donations, buy raffle tickets, obtain information about the park and the local community, and of course learn about our association and its activities?
- Members of The Friends of Presqu'ile Park enjoy a 15% discount at the Gift Shop.
- You can enjoy free WIFI at the Lighthouse Interpretive Centre from May to November courtesy of The Friends. Check the poster on the door or ask in the Gift Shop for the password.
- 100% of the proceeds of our Gift Shop sales remain in Presqu'ile to further the Park's educational and environmental objectives.
- We do not have an online store. Friends of Presqu'ile merchandise is exclusively available in person at our Gift Shop, except for our Fundraiser Calendar, which can be purchased through our website here and at the Main Gate.
- We do not sell Ontario Parks merchandise such as badges or apparel. These items are available at Presqu'ile's Park Store, which offers in person purchases only.
OPENING HOURS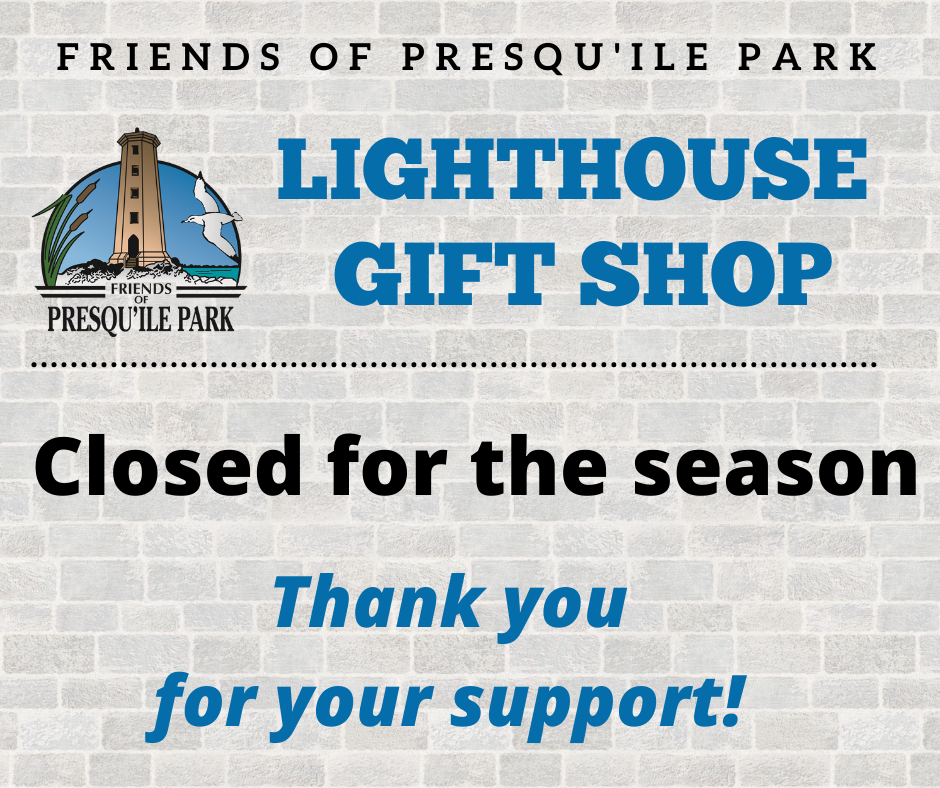 The Gift Shop is now closed for the season. Thank you to everyone who supported us and to the volunteers who ran the shop. We look forward to opening in 2022 with a facelift to the shop space.